Wolverhampton care-home solicitor fears bankruptcy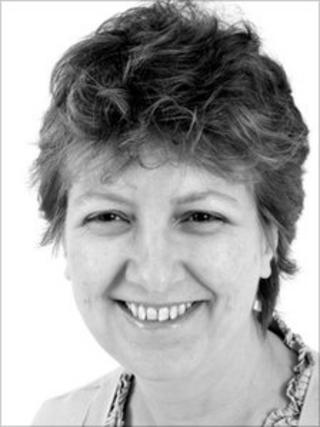 The solicitor who fought to keep a Wolverhampton care home open for the life of its residents says she may lose her own home to pay legal costs.
Louisa Watts, 107, fought Wolverhampton City Council over the closure of Underhill House, which the council said was too expensive to maintain.
Solicitor Yvonne Hossack, 54, from Kettering, took the case on and lost.
Mrs Watts left no assets when she died in August. The council has asked Ms Hossack to pay the £24,000 legal fees.
Ms Hossack said in cases such as these involving vulnerable elderly people, the solicitor and not the claimant was held financially liable for the court action.
She said: "I knew I was financially liable and I have no regrets."
Ms Hossack said she was owed £5,000 from legal aid for taking on the case but had spent £10,000 pursuing it, excluding any money for wages.
'No regrets'
Councillor Neville Patten, leader of Wolverhampton City Council, said he was looking into the matter.
Ms Hossack said she had since lost her main contract for legal aid cases and had no income.
She said she had no savings and would be struck off the legal register and lose her three-bedroom family home in Northamptonshire if she was declared bankrupt.
She said even if she sold the house, which has recently been valued at £170,000, she had no means of paying off the outstanding £70,000 mortgage to avoid bankruptcy.
The solicitor, who is also a Christian, has been taking on care-home cases for years and said the threat of possible bankruptcy caused her marriage to break down in 2005.
"I believe that whatever we are given in this life is a test. We are given gifts out of trust and we have a responsibility to use those gifts to help people.
"I could not see people who fear that moving home will kill them or shorten their lives and just walk away with my gift."
The family of Mrs Watts said she had been very upset by the thought of moving as she had been happy in Underhill House where she lived for the last four years of her life.
After losing the case the family appealed against the decision and took further legal action to try to keep the home in Bushbury open.
In October 2009 an appeal court upheld the council's original decision in April 2009 to close the home, which the council argued was not fit for purpose.
Mrs Watts died on 27 August and was buried on Wednesday.