Free swimming extended in Wolverhampton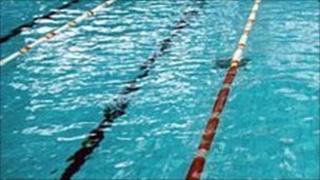 Free swimming for children and adults aged over 60 is being extended in Wolverhampton, despite the withdrawal of government funding.
In June it was announced the free scheme in England would be axed from the end of July as part of government cuts.
But Wolverhampton Primary Care Trust and the city council said they would fund the scheme because of its success.
Free swim sessions will now continue in the city until the end of March 2011.
Councillor Matt Holdcroft, council cabinet member for leisure and culture, said the scheme had been "massively popular".
He said: "Thousands of youngsters and older people have signed up for free swimming passes since the scheme was launched in April and this extension will enable many more people to take advantage of the initiative and improve their health at the same time."
By the end of July, a total of 160,665 free swims had been taken by people under 16 or over 60 in the city, the council said.