Hundreds at Birmingham show as Bob Marley's memory honoured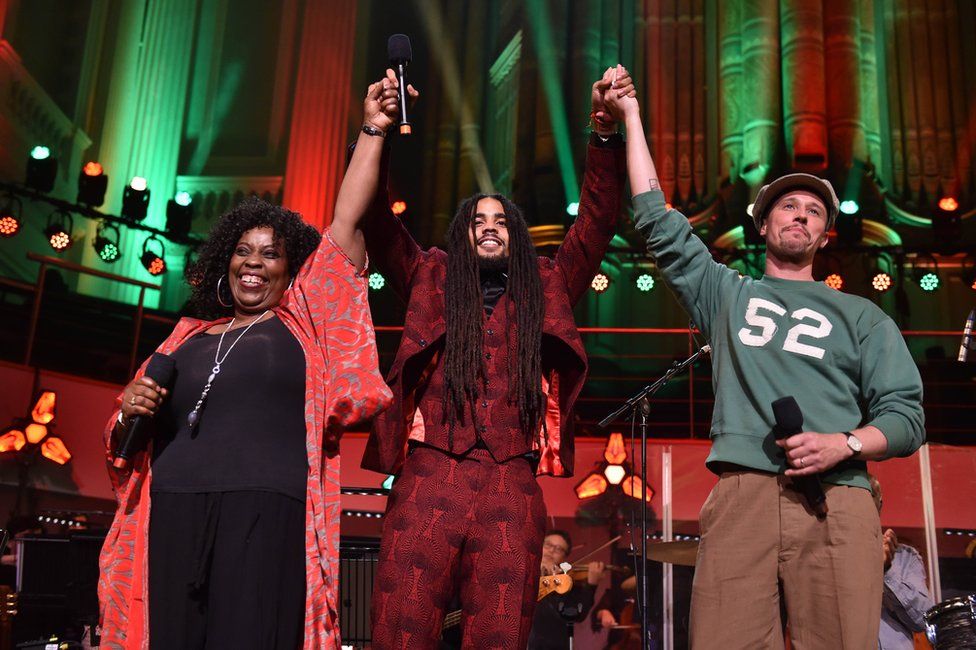 Hundreds of people have attended a show dedicated to Bob Marley, as artists, including his grandson, reinterpreted many of his most famous tracks.
The performance at Birmingham Town Hall came 50 years after Marley's first performance in the city.
About 800 were at the event, including the late star's daughter Cedella and grandson Skip Marley, who performed.
The show, to be broadcast by the BBC, forms part of its coverage of the 60th anniversary of Jamaican independence.
It is also part of celebrations marking the Birmingham 2022 Commonwealth Games, and Tuesday's event came 48 hours before the opening ceremony.
Marley died from cancer 41 years ago in Miami aged 36.
Bob Marley Reimagined will be on BBC Radio 2 on Sunday 31 July from 20:00 BST and on BBC Two on Saturday 13 August. They will also be available on BBC iPlayer and BBC Sounds for 30 days after broadcast.