Bob Marley's memory honoured by grandson in Birmingham show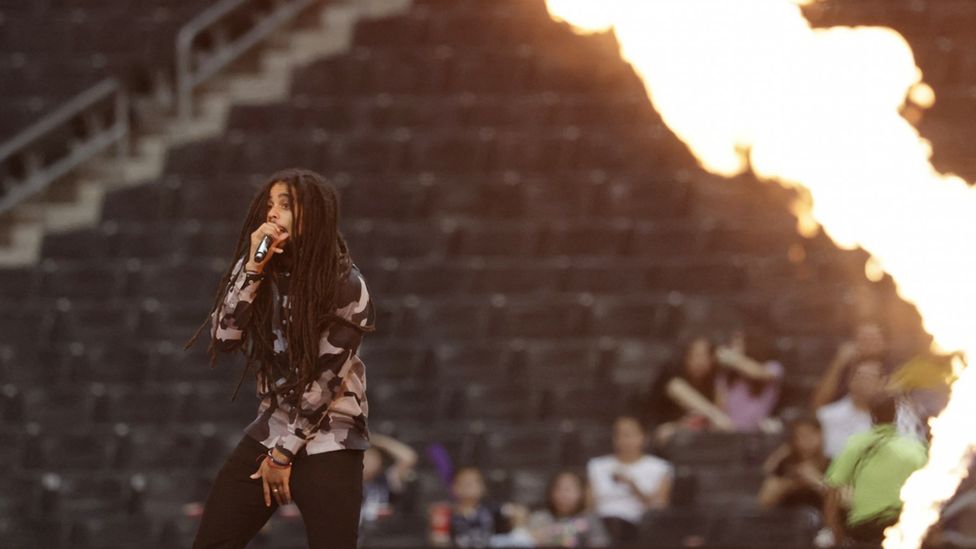 Three generations of Bob Marley's family will be at a show in Birmingham on Tuesday - 50 years after the singer's first performance in the city.
Grandson Skip Marley will perform at Birmingham Town Hall watched by the late star's former wife and backing singer Rita and his daughter Cedella.
The show features new interpretations of Marley classics from the Chineke! Orchestra, joined by Skip and others.
Trevor Nelson presents the event - to be aired by the BBC at a later date.
The show forms part of the BBC's coverage of the 60th anniversary of Jamaican Independence and also celebrations marking the Birmingham 2022 Commonwealth Games.
Skip Marley said: "I'm looking forward to performing with Chineke! honouring my Grandfather's music.
"To perform live in the UK where my grandfather's music connected so deeply will be very special."
Marley died from cancer 41 years ago in Miami, aged 36.