Dear Brum: A love letter penned by the city's poet laureate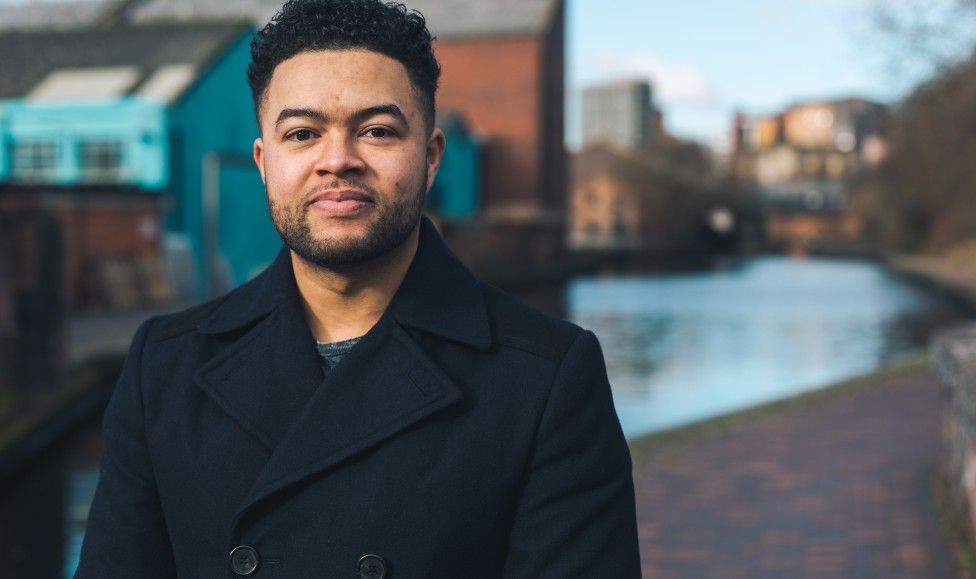 Birmingham's diversity and rich heritage have been celebrated in a new work by the city's poet laureate, Casey Bailey.
Titled Dear Brum, the poem was commissioned by the council ahead of the Commonwealth Games 2022.
Shining a light on the city's legacy, it was described as the "epitome of everything Birmingham stands for," by Lord Mayor Maureen Cornish.
"We have a lot to be proud of," Bailey said.
"It is about my love for Birmingham and was inspired by its heritage, but also how it is moving forward," the 33-year-old writer and performer added.
Famous bands and performers such as Black Sabbath, Jaykae and Jamelia are mentioned along with the infamous.
"I mentioned Enoch Powell's River of Blood speech because Birmingham is not perfect," he said.
"There are bad things that have happened here but we address that by learning from it not running away from it."
Powell's anti-immigration speech was delivered in Birmingham in 1968 and caused huge controversy.
A YouTube performance of Bailey's poem premiered at the Council House on Monday night.
Related Internet Links
The BBC is not responsible for the content of external sites.