Stage donation for community event in Bilston after vandal attack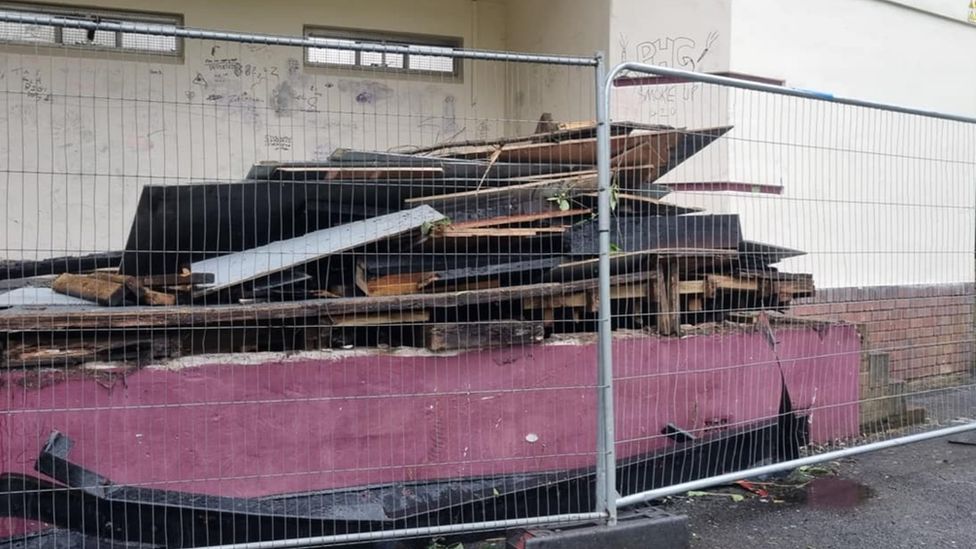 An outdoor stage has been donated after vandals burnt the one a community was to use for an event.
Organisers Churches Together put out an appeal for help on social media and a firm came through with a portable stage.
The group said it was overjoyed the event could take place.
The theatre had been refurbished for the event which could not be held for two years due to the Covid pandemic.
Within a few days of being updated, it was graffitied and then set on fire.
Dan Lee said it had caused a huge amount of damage and appealed on BBC Radio WM's Facebook page for help.
John Milne, from the Outdoor Stage Company, Halesowen, said people on the social media site saw the post and contacted him to ask if he could help.
The firm found they had one stage which could be donated.
Mr Lee thanked Mr Milne for helping.
"That is absolutely brilliant, thank you for stepping in. It will make a difference to a lot of people, a lot of children and families," he said.
The event in the park includes a picnic, live music, a children's choir and a sports day.