Edgbaston cricket fans urged to support Bob Willis appeal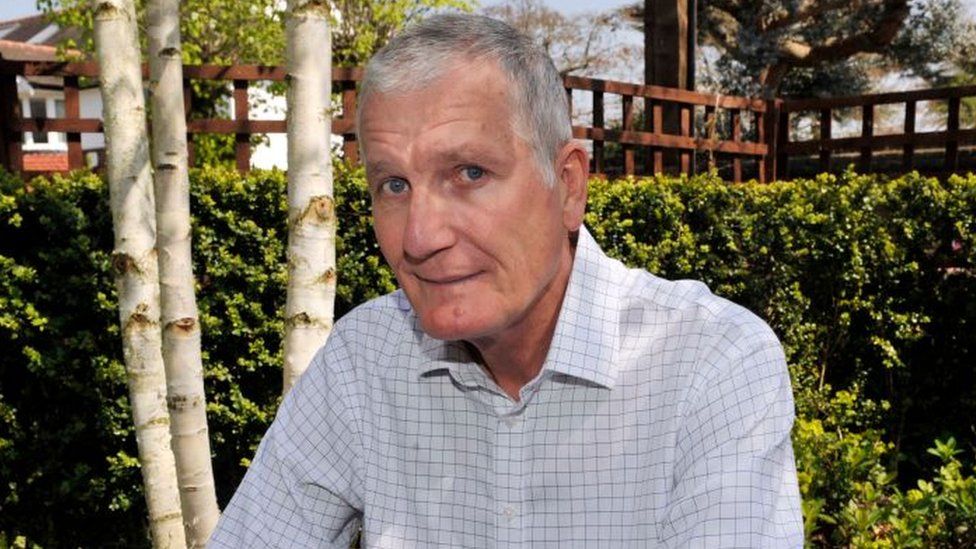 Cricket fans at an England Test are being asked to wear a splash of blue to support a prostate cancer appeal in memory of former captain Bob Willis.
The fast bowler died in December 2019, three years after his family said he was diagnosed with the disease.
The Bob Willis Fund has been set up in his honour to back efforts to improve diagnosis of the cancer.
Willis's wife Lauren Clark said they wanted to raise money to get better screening programmes so men can get earlier detection of the cancer.
"We need to crush those statistics of one man every 45 minutes dying from prostate cancer and ensure that Bob's legacy continues to save lives," she added.
Willis took 325 wickets for England in 90 Tests and is especially remembered for his career-best 8-43 to help England to a famous win over Australia in 1981.
He spent 12 years at Warwickshire and went on to be a commentator for Sky Sports before his death.
The fund has raised more than £500,000 since it was launched in 2021.
One in eight men will get prostate cancer in their lifetime, according to the charity Prostate Cancer UK - men over 50, black men and those with a history of it in their family are at even greater risk.
Some of the money has been given to the charity and their director of research, Dr Matthew Hobbs, said it has supported their research to improve diagnosis.
"We desperately need better tests to diagnose prostate cancer. Tests that find more cancers earlier. Tests that could have found Bob's cancer before it became incurable," he said.
Symptoms of prostate cancer:
needing to pee more frequently - particularly at night
difficulty starting to pee, weak flow and it taking a long time
blood in urine or semen
These symptoms can be caused by other conditions, so it is important to get any changes checked by a doctor.
Related Internet Links
The BBC is not responsible for the content of external sites.