In pictures: Rail strikes leave West Midlands stations empty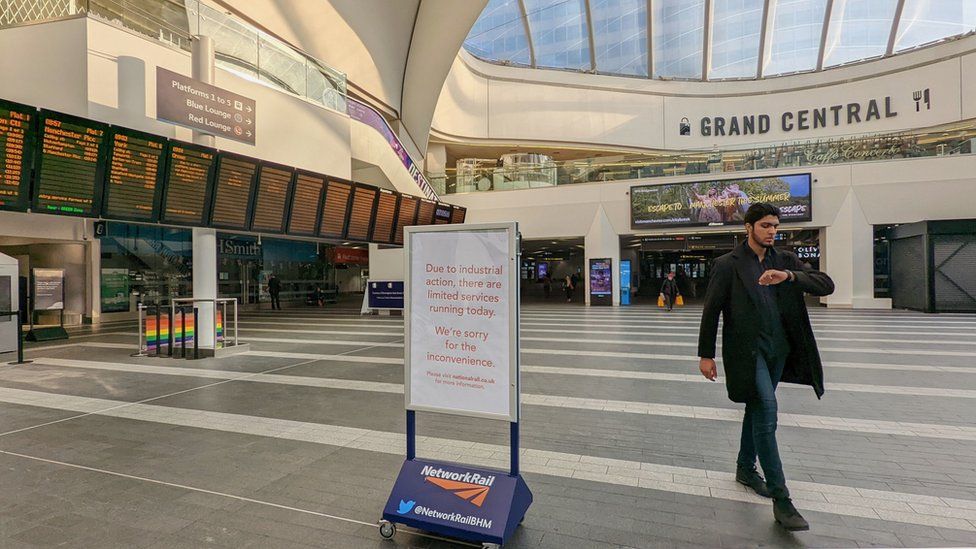 Train passengers in the West Midlands have faced widespread disruption amid Tuesday's rail strike, with stations across the region left largely empty.
At normally bustling Birmingham New Street, only a few people searched departure boards.
And with most trains suspended in Shropshire, Herefordshire and Worcestershire, people there had to look for alternative transport.
Striking members of the RMT union formed picket lines at many stations.
The walkout, by thousands, is over pay and conditions and comes amid complaints that cuts to the rail network had meant job losses, reduced pensions and some staff being forced to take salary cuts.