Thousands celebrate Eid at Small Heath Park, Birmingham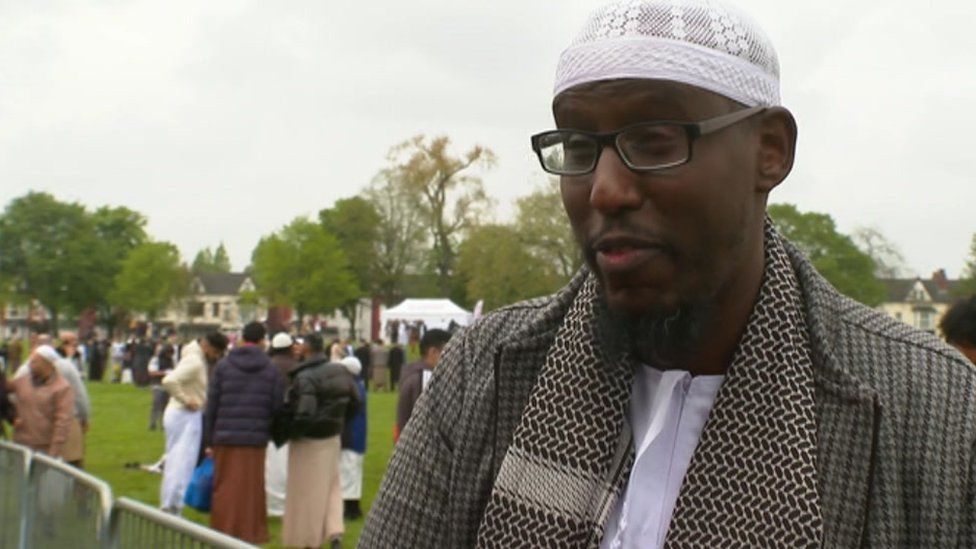 More than 20,000 people have gathered in Birmingham to celebrate Eid al-Fitr.
Prayers at the city's Small Heath Park, which began at 09:30 BST, followed the theme of gratitude.
It is the first time the event, which marks the end of the holy month of Ramadan, has been held at the park for three years because of the pandemic.
Before Covid-19 restrictions, the Eid celebration was among the largest in Europe, attracting more than 60,000 people.
Mustafa Hussein, an Imam at Green Lane Masjid and Community Centre who led the prayers, said: "It's always an experience really. We have five daily prayers in the day, but it's very different on Eid because first of all there's such a big crowd and there's such a beautiful buzz.
"And it's really a prayer of gratitude for having this blessed month that we had, fasting, coming together and especially after the last two years."
Families were thankful to be able to celebrate Eid together, with many people travelling from overseas and across the country.
One worshipper told the BBC: "It's been really, really nice seeing the whole community come out and just seeing everyone come together. It has really been amazing."