Matt Slack: 'Don't let a face mask stop you coming to panto'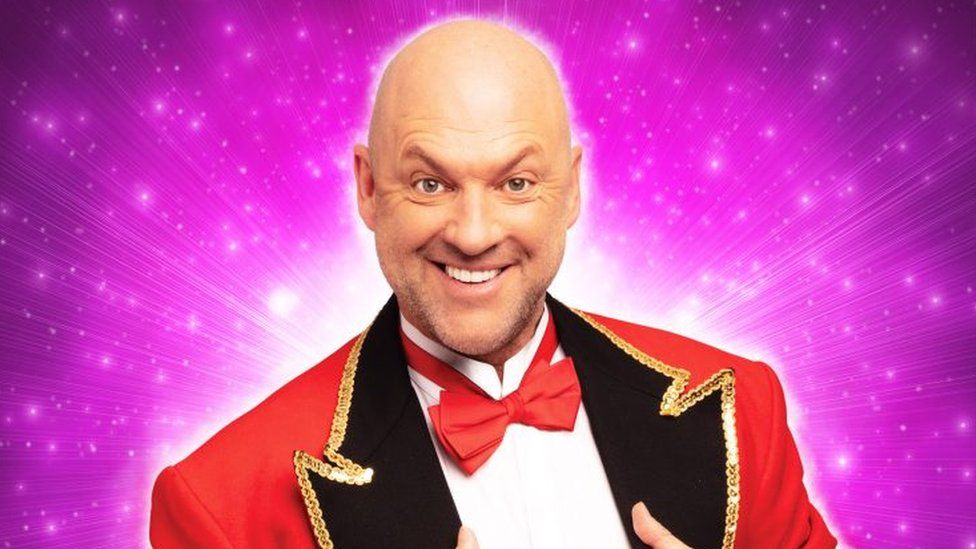 An actor has urged people not to be discouraged from seeing a pantomime by rules like wearing a face mask.
Matt Slack is starring in Birmingham Hippodrome's Goldilocks and the Three Bears, which opens on Saturday.
Under new restrictions, audience members will be required to wear a face covering and show a Covid passport.
"If you have to wear a mask, wear a mask, but don't let that stop you coming to enjoy our tradition of pantomime," Mr Slack said.
"We're so excited to be on stage and we just want everybody to come back to pantomime," he said.
"It's crucial, we cannot lose these theatres."
It comes as theatres warn cancellations threaten to dent their finances as people seek to reduce their contacts amid the growing transmission of the Omicron variant.
Jason Donovan, who is also starring in the Hippodrome's pantomime, said the most important thing was ensuring "people feel confident to get back into theatres".
"It is an anxious time, but we are providing entertainment and in a way a therapy to release those anxieties," he said.
Director Michael Harrison said all members of the cast and crew were testing daily as part of their safety measures, but said there was "anxiety" at the prospect of a positive case.
Related Internet Links
The BBC is not responsible for the content of external sites.