Elections 2021: Legal aid solicitor is West Midlands PCC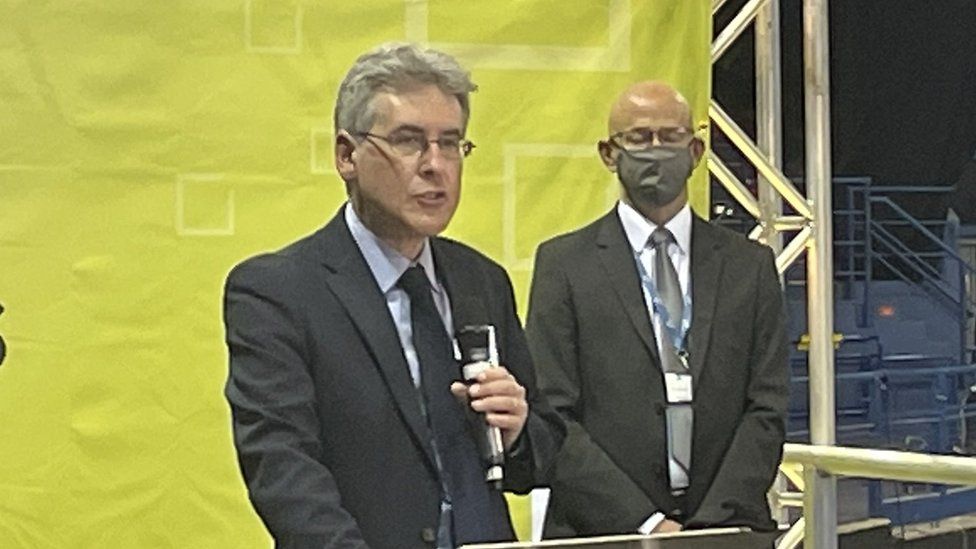 Legal aid solicitor Simon Foster has been elected the West Midlands Police and Crime Commissioner (PCC).
The Labour candidate won with a total of 301,406 votes, beating Conservative Jay Singh-Sohal, who achieved 259,839, into second place.
The election was decided on second preferences, after no candidate secured 50% of the vote through first choices.
Mr Foster takes over from David Jamieson, who has retired from the role after seven years.
Following his win, he paid tribute to his fellow candidates and thanked those who placed their "faith and trust" in him.
PCCs are elected to oversee the work of their local police force.
The election saw a 31.02% turnout, up from 27.7% in 2016.
Commissioners are elected using the supplementary vote system, with people making a first and second choice.
If no candidate gets more than 50% of the first-choice votes, all except the top two candidates are eliminated.
The other candidates standing were Independent Julie Hambleton, Mark Hoath from Reform UK, Liberal Democrat John Hunt and Desmond Jaddoo from the We Matter Party.
Related Internet Links
The BBC is not responsible for the content of external sites.