Elections 2021: Andy Street stays as West Midlands mayor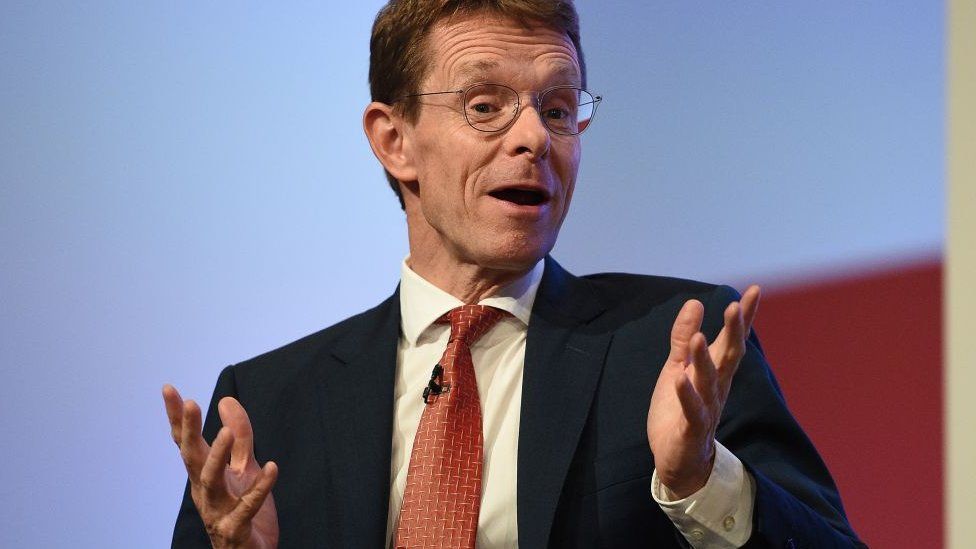 Conservative Andy Street has been re-elected as the West Midlands mayor.
The 57-year-old won in the second preference count, with a total of 314,669 votes.
Labour's Liam Byrne was unable to make up the 55,309-vote deficit from the first round, picking up 267,626 total votes to come second place.
Mr Street, a former managing director of John Lewis, was first elected to the position in 2017 when he defeated Labour's Sion Simon.
Following the result, Mr Street thanked "everyone who has put their faith in me".
"I want to thank everyone else who's come on board over last four years, and shares our vision for and belief in the renewal of the West Midlands," he added.
"It's that growing sense of unity and purpose that makes me certain we will succeed."
Mr Street said the region now "faces serious challenges" due to the Covid-19 pandemic.
"But equally there is no question that the West Midlands will bounce back strongly, and that we will create the dynamic, meritocratic, inclusive society we all crave," he said.
In his speech, Mr Byrne said Mr Street's mother, who died of coronavirus earlier this year, would be "watching down today with immense pride".
The region's mayor represents around 2.8 million people across seven local council areas - constituent members of the West Midlands Combined Authority - Birmingham, Coventry, Dudley, Sandwell, Solihull, Walsall and Wolverhampton.
The role attracts investment, is responsible for training and apprenticeships, housing development and controls the region's transport budget.
Individual counts took place across the region, with a main count at the Utilita Arena in Birmingham.
The election saw a 31% turnout of eligible voters.
Also running, but eliminated after the first preference votes, were Steve Caudwell for the Green Party, Pete Durnell for Reform UK and Liberal Democrat Jenny Wilkinson.
Related Internet Links
The BBC is not responsible for the content of external sites.