Birmingham 'memory cop' Andy Pope spots 2,000 suspects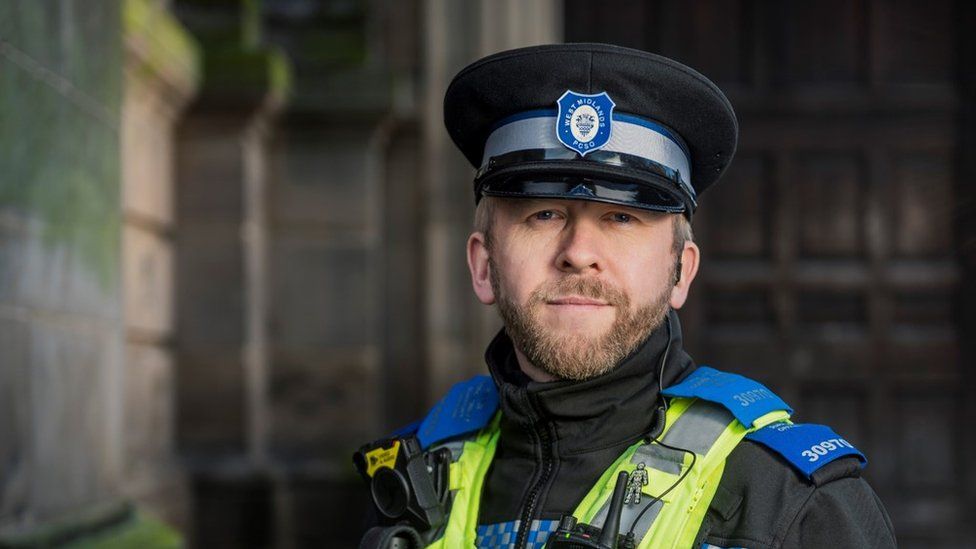 A police officer with a remarkable talent for remembering faces has now identified more than 2,000 suspects.
West Midlands Police PCSO Andy Pope says he can remember faces for years and has even been able to single out wanted people wearing face coverings.
Mr Pope, from Redditch, said his talent was "impossible to explain".
"It's just an instinct that it is the person and thankfully it's proven right," the PCSO, nicknamed "memory man" by colleagues, said.
"Although it's been a year like no other, I've still carried on as usual with the same preparation coming on to a shift.
"I've made sure I'm fully updated on the images of people wanted by the force, and it's paid off."
Mr Pope works in Birmingham and patrols transport hubs in the West Midlands, spending most of his time on trains and buses.
His record for the most suspects identified in one day was 17 and he was once able to recognise a man in a restaurant while waiting at traffic lights.
Mr Pope joined the force in 2012 and is one of only 20 members of the Association of Super Recognisers, a body representing those with excellent memory capabilities and which wants the skill to be recognised as a branch of forensic science.
Related Internet Links
The BBC is not responsible for the content of external sites.