'Systemic' failures hinder Birmingham school transport service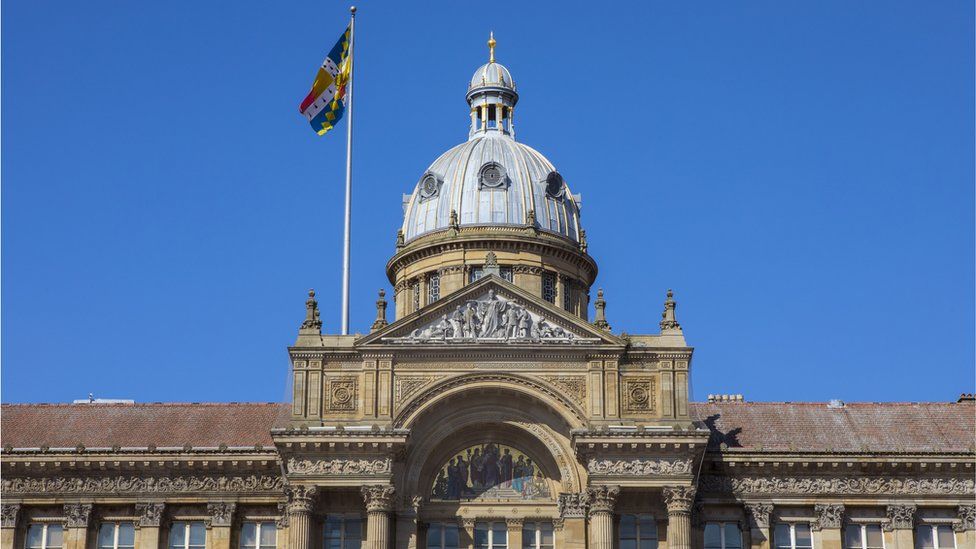 A school transport service for vulnerable children in Birmingham has "systemic" failings a review has found.
An independent report revealed a "significant proportion" of children using Travel Assist in the city were not being collected or arriving late.
It follows reports earlier in the year of some pupils with special needs being dropped off at the wrong schools.
The council acknowledged its scheme had "not been good enough for some time" but pledged improvement.
"We are determined to get it right," Birmingham City Council Leader Ian Ward said.
Complaints included in the independent review ranged from children not being picked up at all, being late to school, and in some cases being dropped off at the wrong school.
'Frustrating and infuriating'
Routes were also cancelled at late notice without communicating with parents.
Parents described the service as "frustrating and infuriating".
Sabiha Aziz, from the Birmingham Parent Carer Forum, said there had been "a plethora of failings".
"We just want a service that is fit for purpose," she said.
"It is just basics really, phones being answered, children being picked up on time, families being kept informed of route cancellations or route changes."
The review published by the council noted the coronavirus pandemic had "created an unprecedented situation" but had "only exposed more systemic weaknesses".
They included a lack of leadership, oversight and communication as well as "staff capability to deliver the service expected".
Kate Booth, cabinet member for children's wellbeing, said however there was "no point blaming Covid".
There had been "plenty of time to get the service in order", she said, after major provider ATG, which ran nearly 50% of routes, went into administration in March 2019.
She said it was a "huge failing" on the council's part, but pointed to "significant improvements" since September.
The review made a number of recommendations which Ms Booth said the council could "get our teeth into and work on".
Related Internet Links
The BBC is not responsible for the content of external sites.