Birmingham prison inmates' letters laced with drugs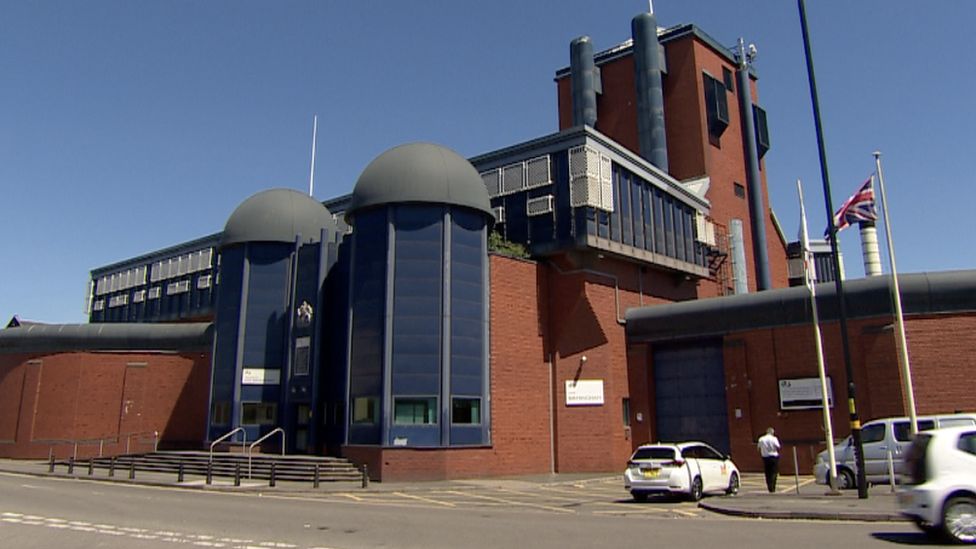 More than 300 pages of "solicitors letters" were laced with drugs and sent to inmates during a prison's Covid-19 lockdown.
The letters, marked as being from inmates' legal teams, were intercepted at HMP Birmingham in June.
Staff's efforts emerged in a report on standards since an inspector called the prison the worst he had ever seen.
Now a watchdog hopes improvements during the virus will help reshape the prison's future.
HMP Birmingham's Independent Monitoring Board (IMB) has been assessing progress for the 12 months since July 2019, when the government took over the site full time from private security firm G4S.
But the IMB's annual report found "rising trends in standards", and that in general, inmates' experience had improved, with expectations "this upward trajectory will continue".
Instances of violence and drug use have fallen, and the board concedes it is related, yet only in part, to prisoners spending most of the day in cells during the enforcement of Covid-19 restrictions.
Amid national lockdown, the prison experienced an influx of letters laced with psychoactive substances (PS).
They were marked as Rule 39 solicitors letters - messages between inmates and legal counsel that by law cannot be read by prisons unless contraband is suspected.
Staff did suspect and found 330 pages of drug-coated paper; a move that left the board "reassured the prison is diligent in tracking down illicit items".
In terms of violence, the board found the prison to be "much safer", with one officer reporting a "transformation".
The fall in violence, the report said, predated the prison's Covid-19 lockdown, rolled out between March and July.
Board members praised effective communication, "outstanding management" and staff teamwork in keeping the prison Covid-safe.
The report concluded: "The reduction although not elimination of the drug supply and bullying during lockdown has helped to create an environment within which many men have reported feeling safe.
"It is undoubtedly the case that staff-resident relationships have significantly improved during the lockdown.
"The challenge will be to maintain this in the future while also allowing a reasonable time out of cell."
During lockdown, inmates were in their cells 23-and-a-half hours a day.
That concerned the board, but it said the move should be viewed in context of only three inmates testing positive for the virus, and inmates' general acceptance the move was for their safety.
Related Internet Links
The BBC is not responsible for the content of external sites.