Photographs of Cadbury's 'factory in a garden' on display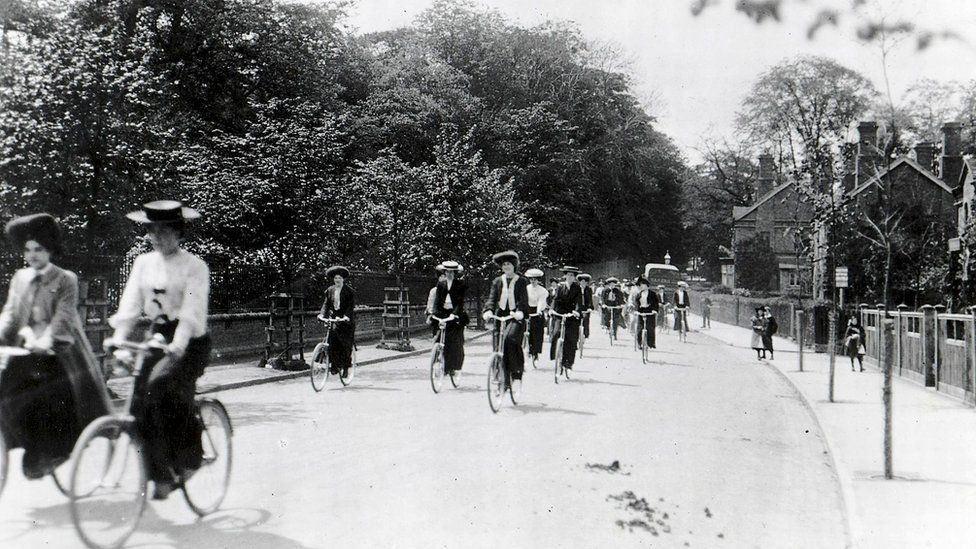 In the late 1870s, the Cadbury brothers built a "factory in a garden" as they expanded their increasingly successful chocolate-making empire.
George and Richard Cadbury bought farmland five miles from Birmingham city centre to realise their vision.
The village of Bournville was created for their employees, complete with schools, a railway station, leisure facilities and parks - far removed from the slums associated with many factories of the age.
Daniel Callicott, manager of Selly Manor Museum where the photos are displayed, said the pictures were testament to the efforts of George Cadbury, who founded the garden village more than 100 years ago.
He said the 400 "rare" photos had been brought together thanks to the work of members of the Bournville Society, who had researched and sourced them.
Many of the photos show workers enjoying leisure activities.
Over time, swimming pools, football, cricket and hockey pitches and tennis courts were built at Bournville.
The photography exhibition also marks the centenary of the Bournville Works Housing Society. It was founded in 1919 to provide housing specifically for employees of Cadbury Brothers Ltd.
"This exhibition reflects on the life of those living and working in Bournville over the last 100 years - their work, activities, commercial developments and home life," said Bob Booth, chairman of the Bournville Society.
Related Internet Links
The BBC is not responsible for the content of external sites.