Coronavirus: Birmingham bodybuilder's wife says virus is 'devastating'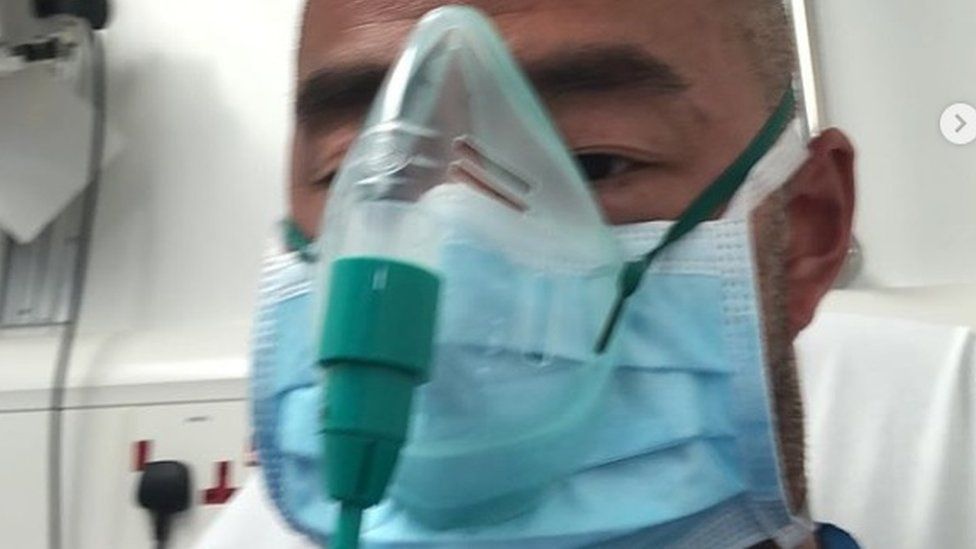 The wife of a bodybuilder with coronavirus who is on a ventilator in hospital has said the illness is "absolutely devastating".
Kirsty Lo said her husband Simon Fan became ill around five weeks ago and still has a high fever.
"I'm trying to be strong because I'm self-isolating, but when I think about Simon it makes it even worse," she said.
Mr Fan said the experience had taught him "health is never guaranteed".
The 47-year-old, who owns a gym, has been on a ventilator at Birmingham's Queen Elizabeth Hospital for the last 20 days.
"His condition has been up and down throughout the last three weeks - it's been terrifying," his wife said.
"He's still got a very high fever at just over 39 degrees."
Mr Fan developed symptoms five weeks ago including a dry cough, high fever and fatigue which left him "bed-bound", his wife said.
A few days later, he was unable to breathe and was admitted to hospital, telling his wife he thought he was going to die.
Mrs Lo said his condition has been a "real shock" to the bodybuilding community as he has been training five times a week for more than 30 years.
"The fact that someone so fit, young and healthy has tested positive and been on a ventilator is absolutely devastating," Mrs Lo said.
Sharing an image of himself in hospital on social media, Mr Fan said: "If there's anything you can take from this is that your health is never guaranteed."
Related Internet Links
The BBC is not responsible for the content of external sites.