Birmingham Catholic church sex abuse victims treated as 'scourge'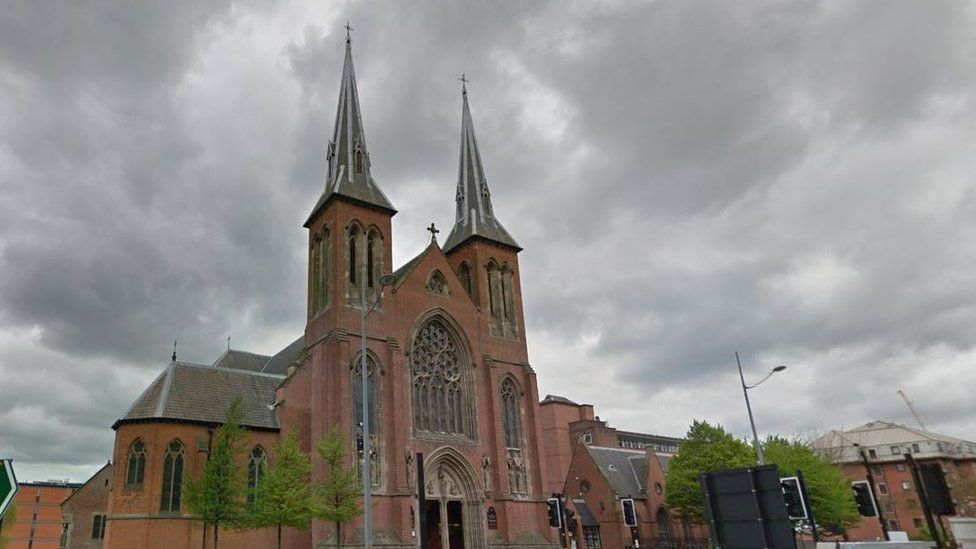 Child sexual abuse victims were treated like "third class citizens" and "a scourge" by a Roman Catholic Archdiocese, a survivor has claimed.
An inquiry is examining Birmingham Archdiocese' response to allegations made against four priests including Father John Tolkien, son of novelist JRR Tolkien, who died in 2003.
Fr Tolkien allegedly forced a boy to kneel and pray with his trousers down.
The survivor said he was told he was chosen "for a very special position".
He told the Independent Inquiry into Child Sexual Abuse, which is holding a week-long hearing into how the church dealt with the allegations, that Fr Tolkien said the abuse was "between myself, him and Jesus".
He was invited to Saturday morning "reading lessons" in 1970 at Fr Tolkien's home, where the Sparkhill-based priest would shut the curtains and light candles before a "special prayer session" in which the victim had to kneel with his trousers down.
He was also told by Fr Tolkien to keep what happened "a secret", he said.
The survivor said the church's behaviour in not reporting the abuse was "disgusting", "unbelievable", and "not Christian".
"To cover up children being abused by paedophiles, it's just beyond words," the survivor told the inquiry on Tuesday.
"I think they [the church] just see them [victim] as a scourge, third class citizens who dare to come forward and challenge them," he added.
"It's at the back of my mind all the time," he said of the alleged abuse, adding the impact "lasts for a lifetime".
Related Internet Links
The BBC is not responsible for the content of external sites.