Catholic priest John Tolkien 'made scouts strip' claim not reported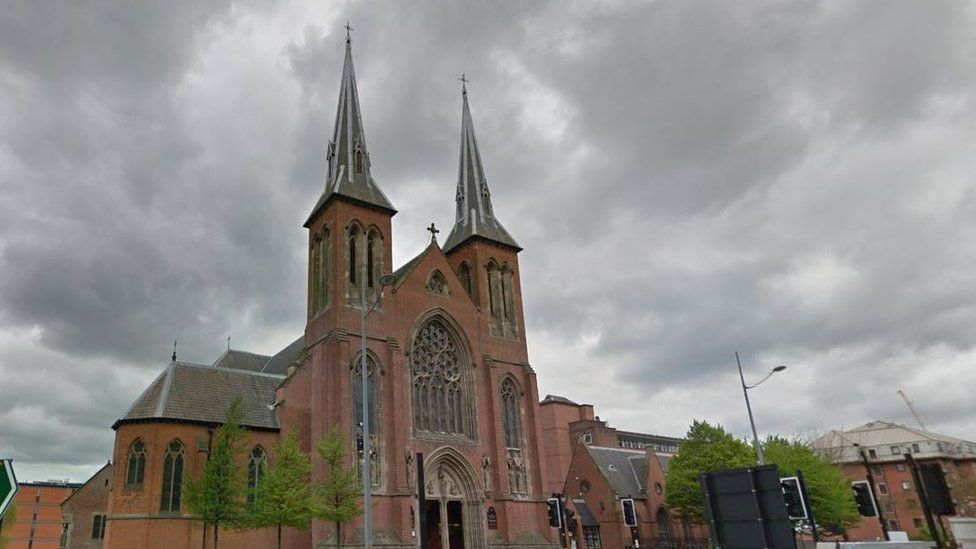 A Roman Catholic Archdiocese was apparently aware of sexual abuse by Father John Tolkien, son of novelist JRR Tolkien, but never reported it until decades later.
The priest was believed to have denied allegations he made a group of scouts strip naked until his death in 2003.
The alleged abuse happened in the 1950s, when Fr Tolkien was based in Sparkhill, Birmingham.
Investigators said there is evidence to suggest Fr Tolkien admitted the abuse.
The evidence emerged in a note uncovered during a week-long series of hearings of the Independent Inquiry into Child Sexual Abuse, which is examining the Archdiocese of Birmingham's response to allegations made against four priests including Fr Tolkien.
The note "on the face of it suggests that Fr Tolkien admitted those allegations, and was possibly sent for treatment," Jacqueline Carey, counsel to the inquiry, said.
The note was made by Archbishop of Birmingham Maurice Couve de Murville as part of a 1993 investigation, suggesting he had seen information concerning the alleged abuse in 1968.
"It seems no action was taken in 1968, and certainly no action was taken by Archbishop Couve de Murville in 1993," Ms Carey said.
"Neither matter was reported to the authorities."
The panel was told that the allegations were reported to police in 1994 but no action was taken until an inquiry was launched in May 2001, which did not lead to any charges.
At the time, the CPS said Fr Tolkien was too ill to be charged, and he died later that year.
Mr Carrie's former lawyer, Richard Scorer, said the Birmingham archdiocese "was apparently on notice since 1968, if not earlier, that Fr Tolkien might present a risk to children".
Mr Carrie, who died earlier this year, had campaigned to expose the alleged abuse.
Another complainant came forward in 2002, and Mr Scorer said he has represented five victims of sexual abuse in the archdiocese.
"Fr Tolkien was apparently referred for some kind of treatment," he said. "But the archdiocese did not report the matter to the police."
Related Internet Links
The BBC is not responsible for the content of external sites.