Suzy Lamplugh: No evidence found in Sutton Coldfield body search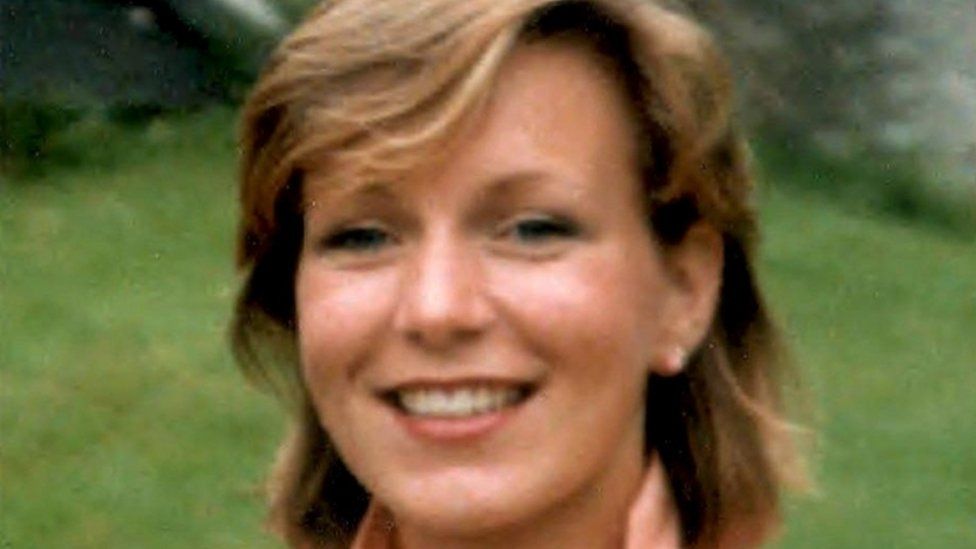 Police investigating the murder of estate agent Suzy Lamplugh have found "no evidence" during a search at a property in Birmingham.
The Metropolitan Police said it had concluded a two-week search at the Sutton Coldfield home - once owned by the mother of suspect John Cannan.
Ms Lamplugh was 25 when she disappeared in west London in 1986 and declared dead, presumed murdered, in 1994.
Her brother said he was "upset" a body had not been found.
Speaking to the BBC, Richard Lamplugh said he wanted police to keep looking "if they have credible evidence".
"We want to bury her where we choose to bury her, not where whoever murdered her chooses to bury her," he said.
Forensic officers and detectives had been searching the garden and garage of the semi-detached house on Shipton Road since 29 October.
Det Ch Supt Richard Wood said the latest line of inquiry "must have been traumatic" and "hugely painful" for Ms Lamplugh's family and friends.
"This has been a landmark case for the Met, both in terms of its scale and complexity, and because of the huge sense of tragedy of a young woman's life being cut short and the uncertainty around what happened to Suzy," he said.
"The case remains open, and the Met remains committed to bringing Suzy's killer to justice. We will continue to assess any new information that comes in."
The "painstaking" search of the grounds of the property involved the excavation of parts of the garden and the use of ground-penetrating radar, police said.
About 15 officers and staff from the Met and West Midlands Police were involved as well as an archaeologist.
Police said new information received earlier this year was "assessed by specialist officers and experts before the decision was taken to go ahead with the search".
Cannan, 64, who is serving a life sentence for the abduction and murder of Bristol newlywed Shirley Banks, was named as a suspect in Ms Lamplugh's murder in 2002.
A former Met detective, who led a review of the case beginning in 2000, said Cannan bore a strong resemblance to an e-fit of "Mr Kipper" - a man to whom Ms Lamplugh was seen talking to in Fulham on the day she went missing.
Cannan's solicitor Matthew Claughton said he continued to "deny any involvement" with Ms Lamplugh's death.
Related Internet Links
The BBC is not responsible for the content of external sites.