Reward after teens injured in Handsworth drive-by shooting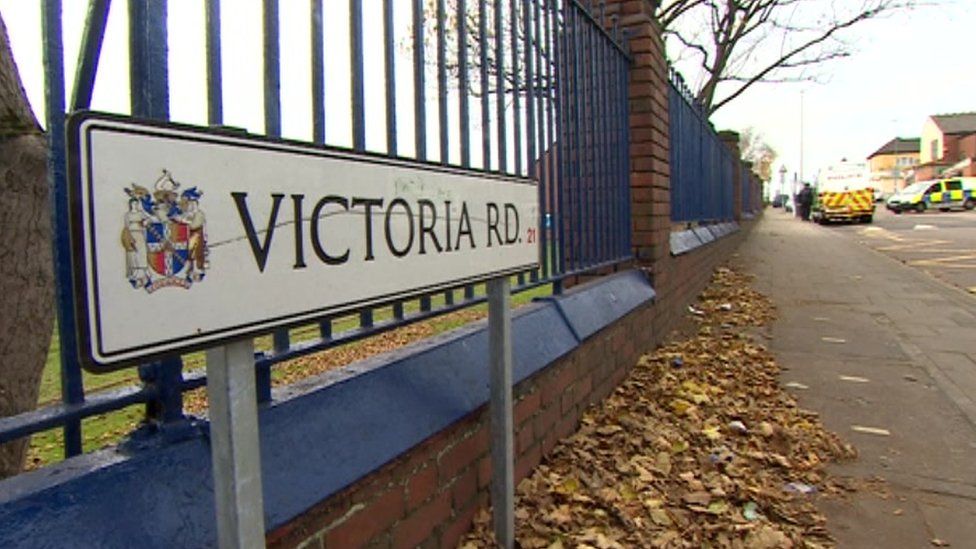 A reward of up to £10,000 is being offered by a charity after a drive-by shooting in Birmingham injured two teenage boys.
The victims, aged 14 and 15, were hit by a single round on Victoria Road, Handsworth, on 2 November.
Crimestoppers said it hoped the reward would help "prevent any further danger to the community".
West Midlands Police said the boys were not affiliated with any criminality and the shooting was "motiveless".
The cousins were standing on the doorstep of a relative's house outside a Halloween party when they were shot by what police believe was a "powerful" firearm, at 20:15 GMT.
The bullet passed through one victim and into the other, injuring the 15-year-old in the back and the 14-year-old in the arm.
The shot was believed to have been fired from a car which then left the scene, police said.
Previously, the older boy was said to be in a serious but stable condition in hospital, while the younger boy was not thought to be seriously injured.
A baby was inside the house at the time of the shooting, along with at least 10 young children.
Pauline Hadley, West Midlands regional manager at Crimestoppers, said the money was being offered to anyone who could provide information leading to the arrest and conviction of those responsible.
She said: "We need to prevent any further danger to the community and are therefore putting up a reward to encourage anyone who knows who was involved, to come forward."
Tweeting about the reward, Handsworth Wood police team said it encouraged anyone with information "do the right thing".
Related Internet Links
The BBC is not responsible for the content of external sites.