Have-a-go-hero bodybuilder back on stage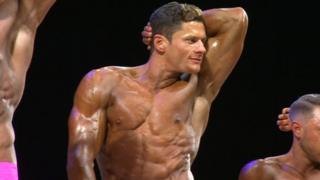 A fitness competitor left scarred for life after intervening when he saw a woman being attacked has returned to the stage.
Will Flint, 28, was repeatedly stabbed at a cash machine in Birmingham on New Year's Day, 2017. He suffered a dozen separate wounds.
His treatment later revealed a heart condition for which he underwent surgery eight weeks ago.
On Sunday, he made the British finals of a bodybuilding competition.
He took part in the PCA competition at Birmingham Town Hall.
In the weeks after the attack he had feared, and doctors had told him, that he would not be able to compete again.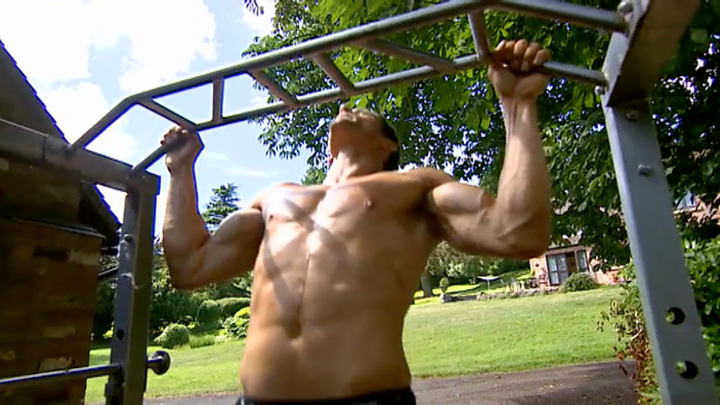 Physically Mr Flint, from Alvechurch, Worcestershire, has been left with half a lung on his left side, some paralysis in his diaphragm, a severed spleen, asthma and mentally he has suffered with flashbacks and anxiety.
"I think a lot of how I got past that was by getting back into the gym, back into my weights and channelling that focus and all the negative energy that I had back into my training," he said.
He has also set up the Drop the Knife Foundation, a charity to raise awareness about the dangers of carrying a bladed weapon.
After the attack he had said that without his martial arts training he might not be alive.
*In February 2017 Aidan Morrissey, 18, of Bellbrook Grove, Weoley Castle, Birmingham, admitted wounding with intent to cause grievous bodily harm, possession of a bladed article and two counts of battery. He was jailed for eight years and ten months.