A-Z axed from Birmingham private hire test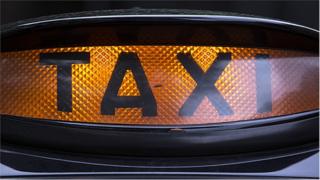 The A-Z test has been axed from Birmingham private hire applications, prompting fears it could lower the standard of taxi drivers.
The council has removed the part of the exam where people use the map book to plot a route, stating most are failing because they rely on satnavs.
Concerns have also been raised that the changes could lead to more operators who cannot speak English fluently.
The authority has maintained that standards will be upheld.
The decision was made at a meeting of the city's licensing and public protection committee on Wednesday.
Changes to the knowledge exam, which include the ability to test multiple people at once and change all questions to multiple choice, were also approved, the Local Democracy Reporting Service (LDRS) said.
The meeting also heard that officials fear drivers failing the tests are obtaining licences from elsewhere only to operate in Birmingham.
It follows reports that private hire drivers have been licensed in Wolverhampton where the process is cheaper, quicker and less demanding.
Committee chairman Barbara Dring referred to reports that stated more than 100 taxi drivers had been licensed by the council despite having criminal records.
She said: "I hope if we go down this road it's not going to be a lowering of the standard."
TOA Taxis chairman Manawar Hussain said: "If an applicant can't read an A to Z or can't communicate with a passenger or can't read an address how is he going to transport that passenger to the location?"
Acting director of regulation and enforcement Chris Neville said: "I don't believe this will result in drivers being licensed who can't speak English."
He added: "We wouldn't put this forward if we thought it would be detrimental to standards."