Man who drowned in Walsall flood water named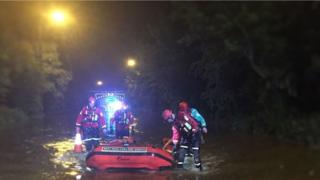 A man who died after his minibus became submerged in flood waters amid a deluge of rain has been named.
Rescuers had to swim 50m to reach Peter Harnwell, 82, in Rushall, Walsall, emergency services said at the time.
An inquest into retired photographer Mr Harnwell's death has been opened and adjourned.
Assistant coroner Emma Serrano said there were possible issues concerning the positioning of signs warning of flooding further up the road.
She said she was waiting to hear reports from ambulance and fire crews as to whether the signs were placed at the side or the middle of the road.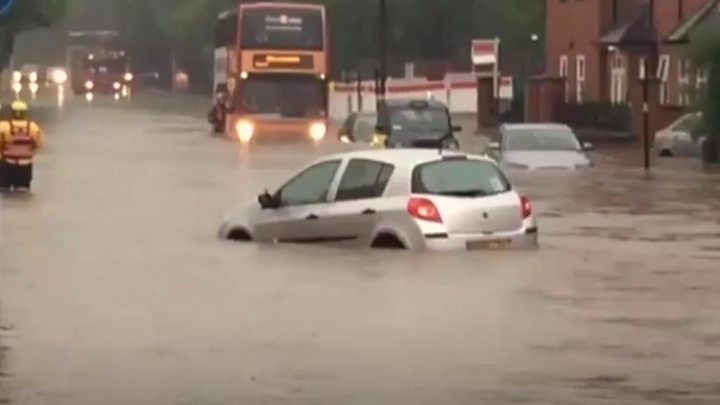 Mr Harnwell, of Swans Reach, Swans Lane, Evesham, was originally from Cambridge. His cause of death is still to be determined.
The inquest heard emergency crews removed him from his minibus during the early hours, but he was declared dead at Walsall Manor Hospital at 04:20 on 28 May.
His died as more than a month's rainfall hit parts of Birmingham and the Black Country in one hour on Sunday, 27 May.
Emergency workers had been called to Lichfield Road shortly after 02:00 BST on Monday morning.
West Midlands Ambulance Service (WMAS) paramedic Peter Bowles was at the scene and tweeted that firefighters and ambulance staff had to swim 50m to reach the man.
Four paramedics went into the flood water and carried out life support, WMAS said.
On the same day, drainage engineer Ben Lees had rescued another man from the same road on his way home.
He said there was about 2in of breathing space in the car when he swam to it and dragged the man out.