Clean-up begins in Birmingham after flash flooding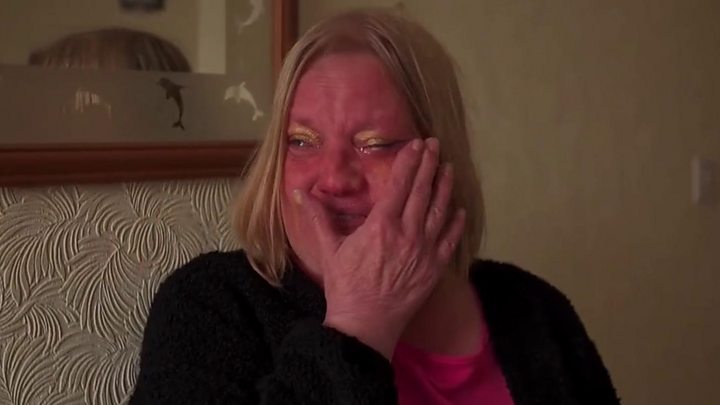 Residents have questioned why more was not done to protect their homes after they were flooded for the third time in nine years.
Parts of Birmingham saw more than a month's rainfall in an hour on Sunday.
Houses in Selly Oak and Selly Park were flooded, with waist-high water reported in one street and cars submerged.
The Environment Agency, which confirmed a flood defence scheme for the area has been delayed, said surface water in the drains caused the problems.
A man in his 80s died in Walsall after his car was submerged in flood-waters as rain swept the West Midlands. Areas of Northamptonshire were also flooded.
In Sir John's Road, Selly Park, homes were flooded and cars were under water, while wheelie bins floated down the road.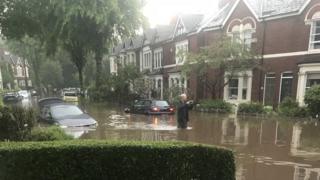 The street last flooded in June 2016 which affected more than 100 houses and some people had to leave their homes.
Residents have asked why more was not done to keep their homes safe.

You may also be interested in:
---
Karina Thompson said: "The dirt and mess and the aggravation from the insurance company... to be quite honest, it is extremely upsetting and this shouldn't have happened.
"It happened two years ago and people could have protected us."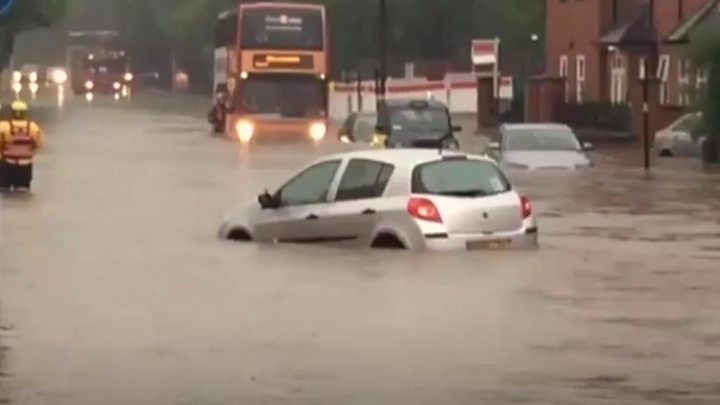 Ben Lees, a 25-year-old drainage engineer, was on his way home on Sunday night when he spotted a submerged vehicle in Walsall and dived into water deeper than 6ft (1.8m) to save a man trapped in the car.
"I opened the door, told him to take a breath and dragged him out," he said.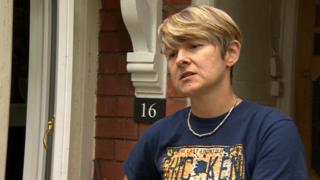 The Environment Agency confirmed a multimillion-pound flood defence scheme for Selly Park North, which started last February, has been delayed but said other flood defences are working.
A defence in Selly Park South was recently completed.
Joe Cuthbertson, from the agency, said: "A lot of Environment Agency schemes protect homes and businesses from river flooding.
"What we have seen in these areas of Birmingham over the weekend has been surface water flooding."
The deputy leader of Birmingham City Council, Brigid Jones, added the authority will be looking at what happened and what could be done better.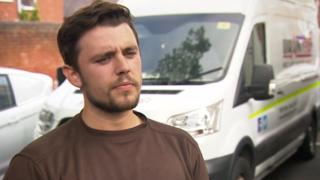 The city council also apologised after 51-year-old Trevor Thomas, who is disabled, was trapped in his flooded bungalow in Kings Norton before a neighbour saved him.
His mother, Pat, said she called social services to find him somewhere else to live and was told no-one was available to help on a bank holiday.
A council spokesman said: "We have robust procedures in place to ensure that assistance is available to service users in emergency situations.
"We apologise to Mr Thomas and will be investigating to see what has gone wrong."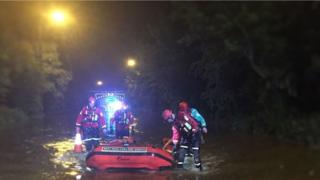 A driver escaped serious injury when a tree fell on his car in Great Barr.
It happened in Shady Lane just after 17:00 BST, and resident Lara Pike said the road was temporarily blocked while the scene was cleared.
West Midlands Ambulance Service said one man had been able to free himself from the vehicle and was discharged by crews at the scene.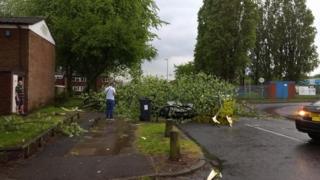 ---
What questions do you have about this story? Use the form below to ask us and we could be in touch.