Birmingham Super Prix: Formula E could revive race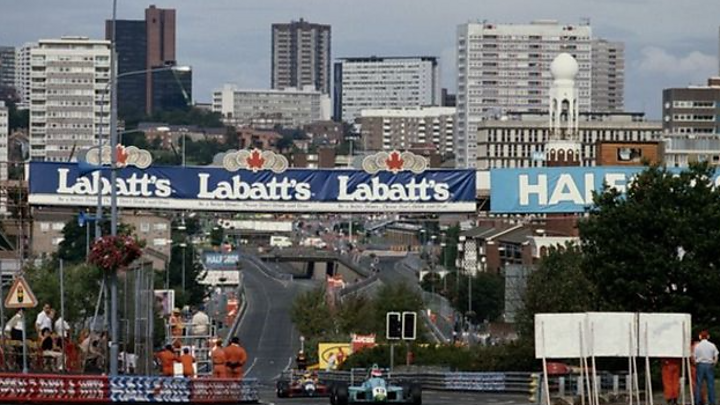 Grand Prix-style road racing is set to return to British streets after almost 30 years.
The Formula 3000 Super Prix attracted crowds of thousands when it was staged in Birmingham between 1986 and 1990.
It was the first event of its kind, in which drivers navigated a course along closed city roads at up to 200mph.
West Midlands Mayor Andy Street said he was in "advanced talks" over staging a 2019 leg of the all-electric Formula E series.
He said the "symbolic" event, featuring battery-powered racing cars, would put Birmingham alongside the likes of Paris, Berlin and Zurich.
"Like many Brummies, I remember the original Super Prix fondly," he said.
"Photos and footage from those events have become almost part of folklore and remind us of how those events thrust the city firmly into the spotlight."
The Conservative mayor added: "This will be the UK's race and it's brilliant that it's here rather than in any other UK city.
He said no deal had yet been finalised, but he was optimistic it would happen.
The Formula E race will not take place in 2022, when Birmingham hosts the Commonwealth Games.
Martin Hone, who helped to bring the Super Prix to Birmingham in 1986, said the event would show the world it was "not that old fashioned, dirty, old smoky industrial city, that we were".
"I'm over the moon about the Super Prix's return, our city is absolutely ready to host such an event," he said.
"It's going to do wonders for Birmingham."
The old Super Prix saw cars travel along city roads and through the tunnels linking the city centre.
It ended amid financial concerns and complaints from former Labour MP Clare Short.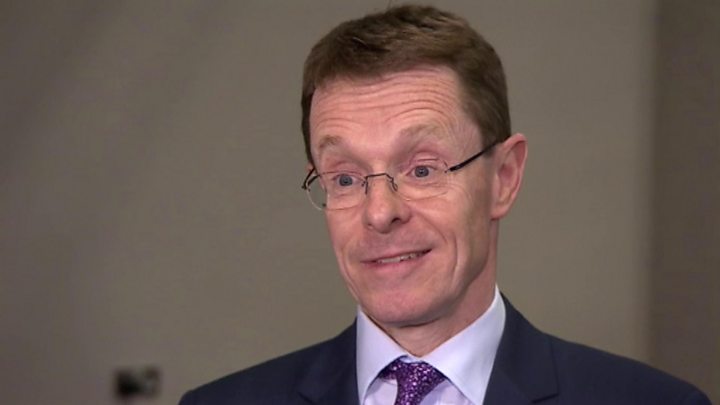 Hundreds called for its return and in 2014 David Cameron introduced a law to allow it.
The last similar event to be held like this was in Battersea Park, London in 2015. The 15 turn, 3km circuit closed the park with about 60,000 people turning out to watch.
A Formula E spokesperson said it is a "priority to bring a race back to British soil".
"We want to find the right venue for the long-term. We're currently evaluating a number of options and Birmingham is one of them."
Analysis: Andy Knowles, BBC Midlands Today former sports editor
When the Super Prix was first announced in the 1980s it looked like a real coup for the West Midlands - a city centre road race that would put Birmingham on motorsport's world map.
Unfortunately Brum is no Monte Carlo and memories of the Super Prix years are not totally rosy.
Yes it certainly pulled in the crowds, and with it valuable revenue, but the interruption to traffic and inevitable noise alienated many local residents.
The tight circuit on uneven road surfaces was far from ideal for motor racing. Unsurprisingly none of the years passed without some significant incidents.
Torrential rain ruined the first in 1986, causing the main event - the Formula 3000 - to be halted halfway through its scheduled 51 laps, while the 1988 race had two restarts following a massive shunt and a lengthy delay while a crane removed a stranded car.
The final year - 1990 - saw another host of crashes with only 11 of the 30 starters finishing the race.
It's fair to say the Birmingham Super Prix remains a fond memory for motorsport fans - but a nightmare for many locals.