New drug test to detect spice or mamba
By Michele Paduano
BBC Midlands health correspondent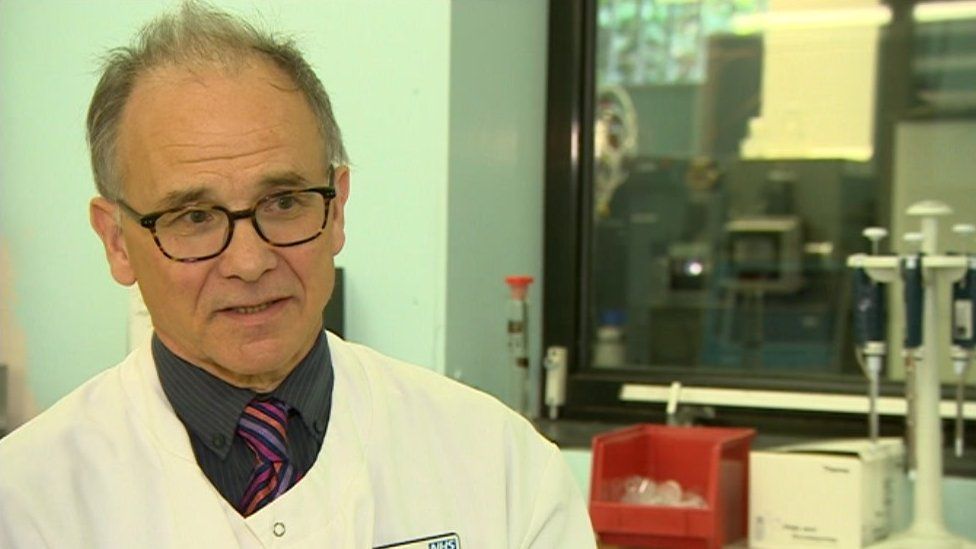 A blood test has been developed to detect a potentially lethal chemical used in former legal highs.
City Hospital in Birmingham said drugs taken by some "ill" patients contained a dangerous ingredient, 5F-ADB.
The test will be offered throughout the NHS next month.
Synthetic drugs mimic the effects of tetrahydrocannabinol (THC), the main psychoactive chemical in cannabis.
A raft of so-called legal highs were outlawed when the Psychoactive Substances Act came into effect in 2016.
Dr Jonathan Berg, director of pathology at the hospital, said that 5F-ADB is far more powerful than many of the other substances available.
Up to 16 people have been brought in to the hospital over the past three months - the latest on Friday - with the new test, which has been developed over the last six months, being used to analyse substances believed to have been taken.
The test can identify six of the most common synthetic cannabinoids added to the drugs, including 5F-ADB.
"This chemical is really very potent and is leading to very serious clinical incidents," Dr Berg said.
Drug workers were alerted by Public Health England on 27 March in a letter warning specifically of 5F-ADB in relation to the seven deaths.
It can lead to immediate collapse, a coma, increased heart rate psychosis or even death.
Related Internet Links
The BBC is not responsible for the content of external sites.