Walsall man jailed for sending 'Islamic State' video link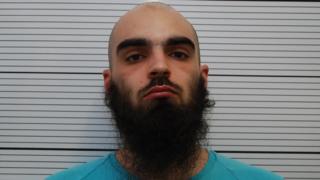 A man has been jailed for sending a link to an Islamic State group instructional video which showed how to kill and make explosives.
Christopher Soares, 28, of Lysways Street, Walsall, was arrested in June and charged with disseminating a terrorist publication.
West Midlands Police who searched his property also found two hunting knives.
Soares was found guilty at Kingston Crown Court on Wednesday and sentenced to 16 months in prison.