'Concern' over Birmingham nursery closures proposals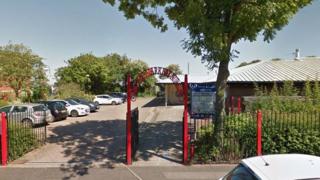 A parents group says it is "worried" over the possible closure of all 14 day-care nurseries operated by Birmingham City Council.
A consultation began earlier this month over the services, which had been losing money "for some years", the local authority said.
Parent Mahmooda Begum, 35, said the main concern was moving the children.
But the council said there were "not enough" youngsters at its nurseries to cover costs.
Every week, about 600 children attend the day-care nurseries across Birmingham, which together employ about 120 staff.
The consultation document said they had a combined deficit of more than £638,000 in 2016-17 and a £750,000 deficit was forecast for 2017-18.
'Financially self-sustaining'
The proposals being considered by the council include closing all 14 nurseries and offering buildings to other childcare providers.
Another option is to continue operating only nurseries in areas where there "is a childcare gap and where an alternative provider... cannot be identified".
The final option is to only continue running those that are "financially self-sustaining". But the council said under that model only one nursery would survive.
Mrs Begum, who has a two-year-old son at a Yardley nursery, said moving nurseries would destroy relationships that had been established.
She added although she paid £494 per month, she could have faced paying about 30% more at a private nursery.
Mrs Begum, from an Oakland's Park nursery parents WhatsApp group, said: "People are worried because they've developed a good relationship with staff.
"They do holiday clubs. It's a community thing."
She also claimed some private nurseries did not want to take on "vulnerable" children.
Carl Rice, cabinet member for children, families and schools, said: "We don't want to close our council-run nurseries but unfortunately we simply can't afford to maintain the subsidy.
"I totally understand parents' concerns but this consultation is a chance for head teachers, parents and local representatives to help us find local solutions."