'Rogue' landlords in Sandwell could be fined £30,000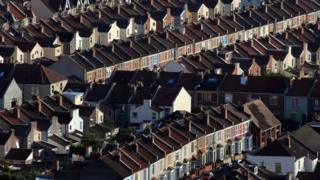 Landlords who provide unsafe living conditions for tenants could be fined up to £30,000.
Sandwell councillors have warned they will take action to provide safer accommodation under new powers.
This allows the council to fine private landlords rather than to prosecuting them.
Most private landlords provide a good standard of living the council said issue needs to be tackled.
Fines could be given for reasons including failure to comply with an improvement notice from the council or failing to licence a house which has multiple occupants.
The council has around 9,000 private landlords in its borough.
Midlands Live: MP denounces council; Two charged over taxi drivers death
Kerrie Carmichael, cabinet member for housing said: "The vast majority of our private landlords provide a good standard of accommodation to our residents, we also recognise that we have to tackle the issue of rogue landlords."
A decision to when the scheme will be rolled out will be discussed next week at the cabinet meeting.