Mother of stab victim has sympathy for killer's mother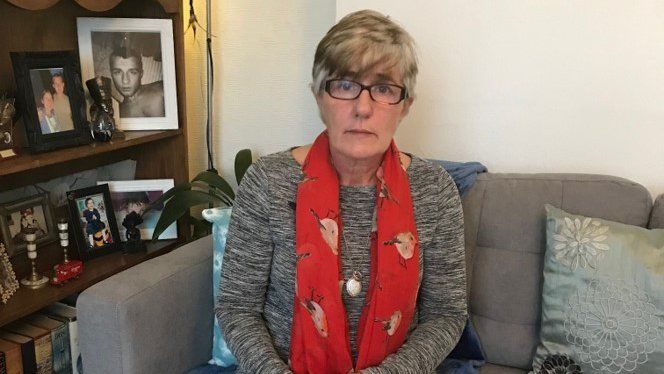 The mother of a man who was stabbed to death says she has sympathy for the killer's mother.
Alexander Leonard, 22, died on 3 July after confronting Cameron Martin-Leon, in Woodgate Gardens, Birmingham.
Mr Leonard's mother, Debbie, said both she and the mother of her son's killer "lost a son" that day.
On Tuesday, Martin-Leon, now 17, of Allwood Gardens, Bartley Green, was convicted of murder and sentenced a minimum of 14 years in prison.
Mr Leonard died from a single stab wound to the chest after a "minor disagreement escalated" police said.
Mrs Leonard, 53, who was in the USA at the time of her son's death, said: "She's a victim too. She lost a son on 3 July like I did.
"That's the impact of knife crime. She didn't raise him as a murderer. I'm so sorry for her. She is suffering and will continue to suffer for the rest of her life."
Mrs Leonard said that when she met the mother of her son's killer, they both cried.
She said: "It was really very emotional. We hugged and hugged. We were both crying and I just wanted to say to her 'I'm so, so sorry'.
"She kept saying sorry to me too."
Speaking of how her life has changed, Mrs Leonard added; "Before this I was just a working mum, bringing up my children, not really understanding the issue of knife crime.
"Because it's happening so frequently, you become desensitised, unless it happens to you, you don't know.
"We need to understand what is happening in people's lives to make them pick up a knife."
"I just want to highlight this situation we're in and stop it from happening again."
Related Internet Links
The BBC is not responsible for the content of external sites.