Peaky Blinders history part of police museum plan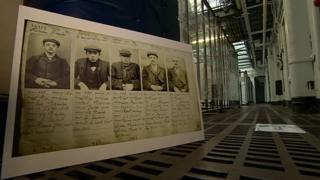 The story of the real Peaky Blinders gang will be told in a planned new police museum, a force says.
West Midlands Police is researching the history of the Birmingham criminals and hopes to create a museum inside the Victorian lock-up they were held.
The fictional period crime drama returned to the BBC on Wednesday.
The force's heritage lead Corinne Brazier has tracked down one of the gang's descendents as part of the project.
Elaine Myles, whose grandfather was jailed for the killing of a Birmingham police officer in 1901, has spoken about the "shocking" discovery she made of his past.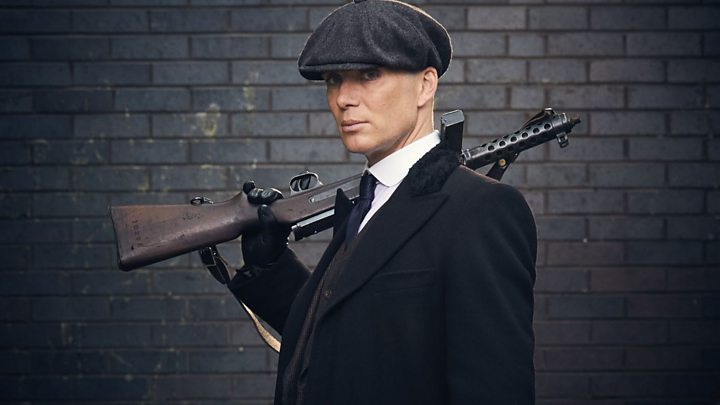 George Fowles was one of three Peaky Blinders each jailed for 15 years for the manslaughter of Pc Charles Gunter, after it could not be proved who hurled the fatal brick, police said.
Mrs Myles, 56, from Shard End, said: "Looking at old newspaper articles, the judge said he wanted all three to swing [be hanged] but couldn't impose the death penalty as it wasn't clear who was responsible.
"Had George been convicted of murder I would never have been born."
She said his criminal past was "totally hidden" from her as she was growing up and stated her grandmother was a "strict Catholic" brought up in a convent who was the "last person you would have expected to get involved with a criminal".
The granddaughter said she looked into his past in more detail after a trunk of archives was found when her grandmother's house was cleared in 1979 after she died.
Ms Brazier said it was hoped the museum could open as early as 2019 at the former lock-up site in Steelhouse Lane in Birmingham, but that archives could be on display sooner.
"They are fascinating archives and I hope to show them alongside other exhibits at a Peaky Blinders display at the lock-up next year," said Ms Brazier.