Baby girl died after delay in diagnosis, inquest finds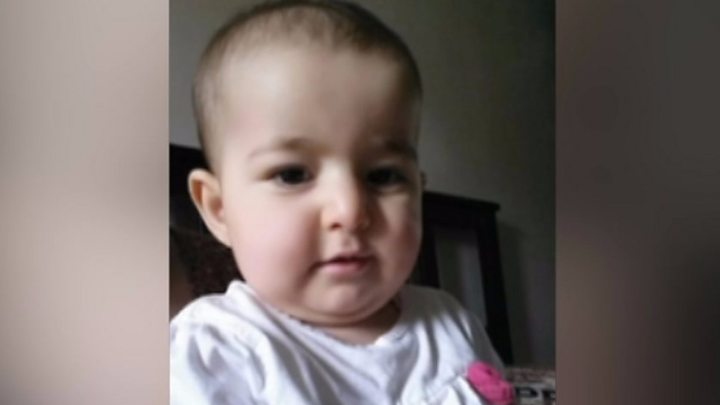 Failure by medics to spot a rare cardiac condition in a nine-month-old baby contributed to her death, an inquest has found.
Sada Hamza died the day after being admitted to Birmingham Children's Hospital with breathing difficulties in July.
Doctors and nurses failed to spot her condition had deteriorated rapidly before she went into cardiac arrest.
Coroner Louise Hunt gave a narrative verdict at the hearing in Birmingham.
She said the little girl's death from myocarditis was "contributed to by a lack of intervention" six hours before she died.
Ms Hunt added there was "clear evidence that earlier intervention would have meant less likelihood for cardiac arrest".
Sada had been unwell for 10 days when she was admitted on 29 July. Her parents were repeatedly being told by a GP she wasn't seriously ill, the inquest was told.
A doctor diagnosed possible sepsis on Sada's first night in hospital, but also queried a heart problem.
Both he and the doctor the following morning missed signs on an X-ray pointing to a heart condition.
Dr Ian Wacogne told the hearing: "I am a reflective practitioner.
"I've spent hours if not days thinking how I could have served Sada better."
The baby was given a paediatric assessment by nurse Amber Oliver but despite achieving a concerning score of 'six', her condition was not referred to a senior nurse.
A later assessment showed she had deteriorated even further, and Sada went into cardiac arrest.
She died in intensive care after suffering major brain damage.
Following the verdict, Sada's mother Sakar Hussein said her concerns were not taken seriously.
"They made me feel she's OK and I did believe them," she added.