HMP Birmingham riot: Managers told of disruption threat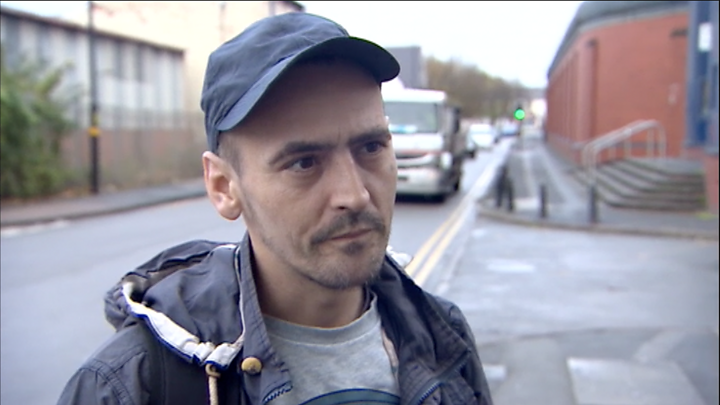 Bosses at HMP Birmingham were warned of potential disorder immediately prior to a 15-hour riot, a report has said.
Last December's disturbance spread to four wings, and 500 prisoners were let out of their cells. It cost G4S, which runs the jail, about £6m.
An Independent Monitoring Board report said "concerning indicators of potential disruption" were shared with senior managers.
But the scale of the disturbance was "unprecedented and not anticipated".
The board praised staff who were on duty at the time, but said a lack of cameras on the prison wings limited their ability to assess the level of the disorder early on.
'Significant concerns'
"Whilst we do not know what the benefit of CCTV would have been, we can observe that a lack of CCTV was not beneficial," it said.
Despite indicators of disruption being "noted and communicated" with management, the board concluded "there was no clear indication of the likelihood of a disturbance of such impact".
In its annual report, the board praised several officers for their work during and after the riot, against a backdrop of on-going staff shortages.
Board members said they "witnessed many positive, brave and considerate acts by members of staff" during the disturbance and in the weeks following.
Other findings included "significant concerns" around general violence, with a record number of assaults amongst inmates, on prison staff and incidents of self harm.
Other findings:
Men have been held in the first night centre without daily access to fresh air or association and limited access to showers
The telephone number to report concerns about inmates was not connected when checked on two occasions
Broken lifts have prevented wheelchair users from accessing dental treatment, with one lift out of use for six months
Managers plan to refurbish the Victorian wings in the next twelve months, subject to funding
New leadership team is recruiting staff at all levels, although staff retention remains a concern
The board "continues to be impressed" with the way staff respond to and support "some of society's most difficult and disturbed individuals"
Drugs, in particular new psychoactive substances, leave staff concerned about how to deal with the "the next mamba attack", the board said.
"Dirty, cramped" Victorian conditions see men eating their meals "sat next to an unscreened toilet that has no lid".
"Addressing the issues highlighted in the report will be a challenge, but the board believes the new senior managers are committed to resolving those challenges," the board concluded.
Director at HMP Birmingham, Richard Stedman, said they are "entirely focused" on making the prison a "safe, ordered and purposeful establishment".
He added: "I welcome that monitors have recognised the work we are doing and the early signs of improvements in safety, order and staff morale."
Hundreds of inmates were relocated and wings left uninhabitable for months in the aftermath of the riot.
Six were later sentenced for their role in the trouble.
Birmingham Crown Court was told there was only one secured external gate between the inmates and a possible jail break at the height of the disturbance.