Police dog 'attack': IPCC probes West Midlands Police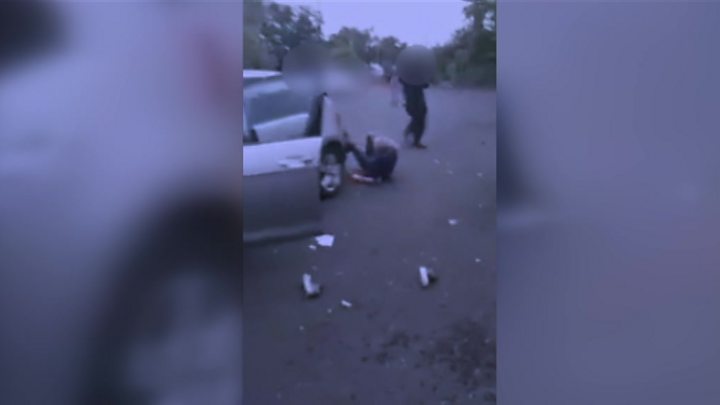 A watchdog is investigating after a West Midlands Police dog allegedly "mauled" a man's leg.
Andy Cash had to have surgery after being dragged along the ground by the dog, footage of which was circulated widely on social media.
Police had been called to reports of roof tiles being stolen from a site in Northfield, Birmingham.
The Independent Police Complaints Commission (IPCC) confirmed it was looking into the incident.
Mr Cash, a traveller, was hurt on 4 September when a conversation with police became heated, the dog was released and "latched on" to him.
IPCC Commissioner Derrick Campbell said: "It appears the man suffered some quite nasty wounds and I hope he makes a swift and full recovery.
"An independent investigation is now under way which will look at the circumstances and in particular how and why the dog was deployed."
Speaking to the BBC shortly after the attack, Mr Cash, 34, said the dog "mutilated" his leg.
His wife, Bernadette Cash, 31, added: "They let that dog eat my husband like a bone. It was a treat for the dog."