Aaron Barley: The orphan who turned double murderer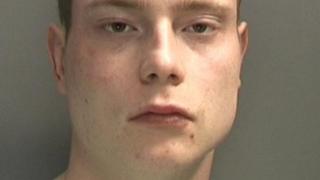 Orphaned by the age of six, Aaron Barley's life was one of chaos and disorder.
By 24, he was a double murderer, having turned on a family who tried to help him in a terrifying attack at their home.
But how did he become a remorseless killer?
---
Troubled beginnings
Stability was never a factor in the young Barley's life.
Born the child of incest - his parents were uncle and niece - he was an orphan by the age of six.
His father died of cancer when Barley was four and his mother of a heart attack about two years later.
Barley's formative years were spent in numerous homes with foster carers and other family members.
Eileen Adams, a former teacher and foster carer from 2003-2007, described him as a "Jekyll and Hyde" character who could be caring and sensitive, but also threatening.
He became more difficult over time as he displayed signs of an increasingly violent personality, she said.
According to the Birmingham Mail, 11-year-old Barley was kicked out of a children's home in Worcestershire around 2005 and 2006.
A former resident of the home described him as a "deeply troubled" individual, constantly getting into fights and stealing a staff member's car.
At the age of 13, he was the subject of a police appeal when he went missing with other children in Bromsgrove.
In the intervening years, he amassed 21 convictions for various offences, including an assault on his former partner.
---
A second chance
In 2016, Barley, who was living on the streets, was brought home by Tracey Wilkinson, who spotted him trying to stay warm in a cardboard box.
Barley, who insisted he just needed "a chance", became a regular visitor at the family's home in Stourbridge, West Midlands, doing odd jobs in return for food and cash.
He attended an alcohol and drug rehabilitation centre where volunteers told of him being obsessed with weapons, in particular knives.
Although he told them he wanted to kill someone with a knife - with his "two aims in life" being to kill a policeman and a prison officer - his remarks were dismissed as bravado caused by drug abuse.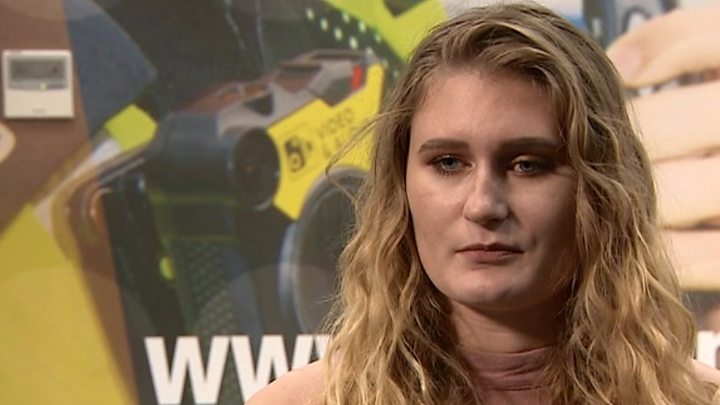 Peter Wilkinson's firm, Asset International, created Project Shelter to help Barley, and by late summer 2016 they had arranged a permanent job for him at Newport docks.
All seemed to be going well until managers started to report he was not attending work.
He was evicted from his flat and several managers reported aggressive behaviour towards them.
By February 2017 he had secured a job as a furniture polisher. But before long he was sacked - he had claimed he was taking drugs and couldn't be bothered to work.
That same month he made violent threats about "taking down" his family on Facebook, and wondering how many he could kill before he was caught.
In the weeks before the killings he began frequenting local pubs, behaving unpredictably and taking drugs.
---
Why did he do it?
Barley's motive for the killings remains a mystery.
Mr Wilkinson can only think that the family's decision to end Barley's mobile phone contract - which they had paid for until a week before the attack - may have created a grudge.
What is known is that when Barley, 24, went to Greyhound Lane, Norton, on 29 March, his intentions were clear.
He lay in wait before he carried out the attacks, hiding in the garden shed overnight after failing to gain entry to the home he once shared with the family.
He emerged the next day, entered the house and carried out the cold and calculated killings.
He stabbed Mrs Wilkinson and Pierce first, before attacking Mr Wilkinson as he returned home from walking the family dog.
To this day Barley has shown no remorse for his crimes. His only regret, he told police, was that he didn't succeed in killing Mr Wilkinson.
When he appeared in court two days after the stabbings, he was flanked by three officers in full riot gear, after he tried to bite and punch police while in custody.
As he is jailed for life, it may never be known what drove him to kill the people who tried to help him most.