Children 'harmed' by Royal Orthopaedic Hospital delays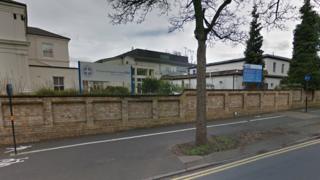 Children may have been harmed by delays to NHS treatment at an orthopaedic hospital, a medical director has said.
Patients at the Royal Orthopaedic Hospital in Birmingham have been reviewed for potential harm after waiting more than a year for treatment.
Of the 126 spinal paediatric patients, who are mostly children, one child has been identified as suffering severe harm.
Patients in England are meant to start treatment within 18 weeks.
Four further patients may have suffered moderate harm, the Royal Orthopaedic Hospital NHS Foundation Trust's medical director Dr Andrew Pearson told the Health Service Journal (HSJ).
Dr Pearson said the increase in patients waiting more than 52 weeks was specifically the result of correcting data errors.
See more stories across Birmingham and the Black Country here
The errors were first identified at the trust last year as part of a broader referral-to-treatment data problem, the HSJ reports.
A committee, which included representatives from NHS Improvement and NHS England, has now reviewed all 126 patients believed to have waited more than 52 weeks.
Most of them were spinal deformity child patients.
Dr Pearson added that these patients had been waiting because of capacity issues, as well as those whose treatment pathways had been incorrectly closed.
An NHS England spokeswoman told the HSJ the spinal deformity waiting list was a long-standing problem at the trust.
She added: "NHS England continues to work with the Royal Orthopaedic Hospital to reduce the waiting list while the long-term solution is developed."