Birmingham church stabbing: Man charged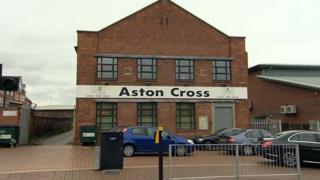 A man has been charged with attempted murder after a stabbing inside a church in Birmingham.
A 33-year-old man was taken to hospital and two others were injured in the incident at New Jerusalem Apostolic Church in Aston.
John Delahaye, 47, of Ettington Road, Aston, has also been charged with two counts of wounding and possession of a bladed weapon.
He is due before Birmingham Magistrates' Court on Monday.
Police were called to the church off Rocky Lane at 10:50 BST on Sunday.
In a statement on its Twitter and Facebook pages, the church said: "Three members of our congregation were injured following a knife attack, all of whom have been taken to hospital.
"No injuries were life threatening."