Birmingham bin strike: Calls for council leader to resign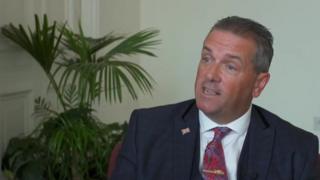 Calls are being made for the council leader at the centre of Birmingham's bin strike to resign over his handling of the dispute.
Labour councillors have proposed a no-confidence motion in their leader John Clancy in a letter which states he has "seriously mishandled" the action.
Workers resumed the strike on Friday after a deal, which had seen the seven-week action suspended, fell apart.
Mr Clancy has said that a deal had never been agreed with the Unite union.
The council's Labour group is holding an emergency meeting where the no-confidence motion and strike are set to be discussed.
However, the Birmingham Mail reports that an email, purportedly sent from Mr Clancy, states that the council's cabinet supported such a deal, and that "all the terms of the compromise would be implemented".
In a letter, Moseley and Kings Heath councillor Claire Spencer said: "If we do not act, it will be interpreted as support for this way of doing politics, of running the city. This will lose us the trust of our citizens, our friends and neighbours."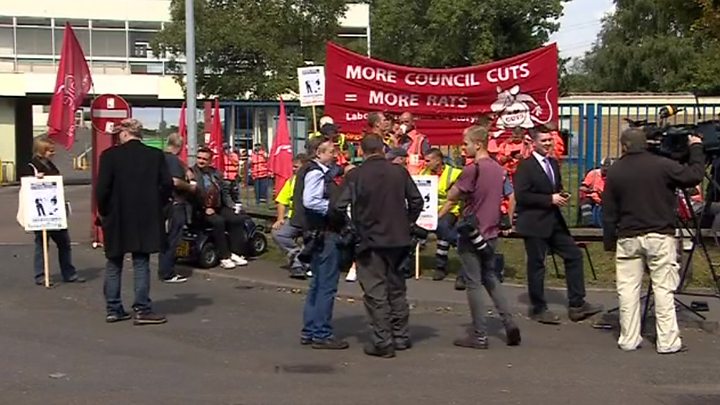 She said she was contacted by a trade union official who was "clear that neither Unite nor the other unions could now negotiate with the council with John as leader, because they do not trust him".
Barry Bowles, a Labour councillor for Hall Green, has also written to Mr Clancy calling for his resignation.
He said the Labour group was in a "pretty appalling position".
"We are hated by the left and hated by the right; the unions don't like us and the right are saying we can't organise their bins properly," he said.
"I sincerely and genuinely hope John [Clancy] sees sense and resigns."
Action was suspended on 16 August when conciliation service Acas said the council had accepted the workers' case and restored the jobs of grade three workers, who are responsible for safety at the back of refuse vehicles.
However, a council report said the deal struck by Unite and the council was unaffordable.
On Thursday the council said it was issuing redundancy notices to certain grade three workers, which led to action resuming on Friday.
Solicitors representing workers wrote to the authority last week saying that amounted to a breach of contract, adding legal action would be taken if the notices were not withdrawn by Monday.
The council said on Monday it had not withdrawn them. Unite said it would seek a court date.
The BBC has contacted Mr Clancy for comment.