Oldbury M5 roadwork residents 'can't take anymore'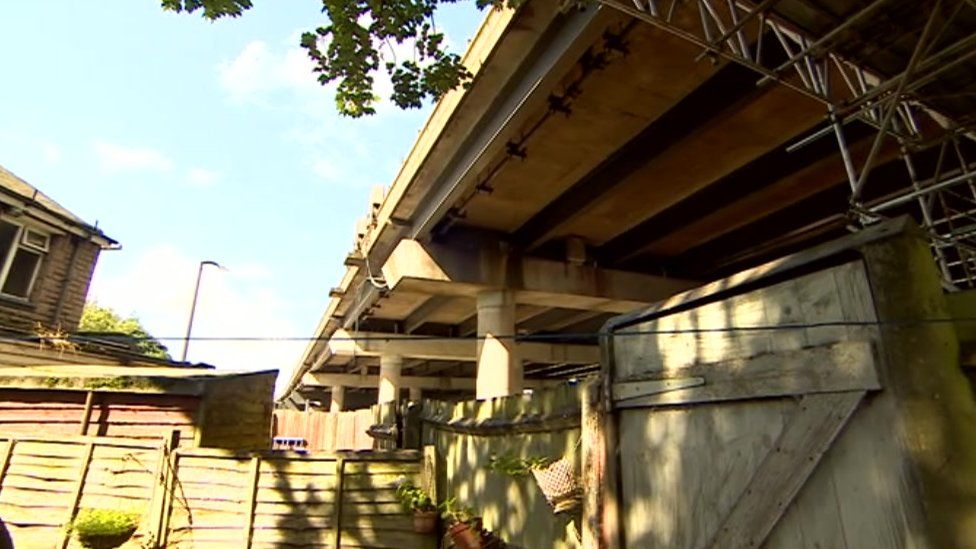 People living close to works on the M5 said they cannot take any more of the noise.
Junction 1 at Oldbury in the West Midlands is being resurfaced and waterproofed with work expected to take two years.
Residents say they cannot live with the works which carry on late into the night.
Highways England said workers have been reminded to be considerate and a review of working hours has taken place.
Paul Bodley has lived on Birmingham Road since before the motorway was built in the 1970s.
Now living almost beneath the junction, Mr Bodley said he would rather die than live with the noise.
"There's times when I've sat in the house thinking I hope I go. I hope I actually pass away because we can't take anymore.
"We're all nervous wrecks. You're just sitting there anticipating the next noise.
"It's just untenable here at the moment, it really is."
Highways England said working hours in the vicinity of residents on Birmingham Road and Blakely Road are from 06:00 BST until 20:00 BST. Elsewhere, work continues until midnight.
Mr Bodley says this was agreed at a recent meeting, but work continues until midnight and beyond regardless. He added that workers "have got to be quite far away to not disturb us".
Fellow resident Natalie Pearce added residents were asking Highway England to do the heavy work in the day and let the residents sleep at night.
"It's driving me to insanity," she said. "Just give us a break,"
Highways England senior project manager, Zbigniew Twarowski, said they were listening to the residents.
"We've also reviewed the working hours around the scheme, particularly where residential areas are concerned, to try and minimise disruption."
Related Internet Links
The BBC is not responsible for the content of external sites.