Birmingham council improvement panel to step aside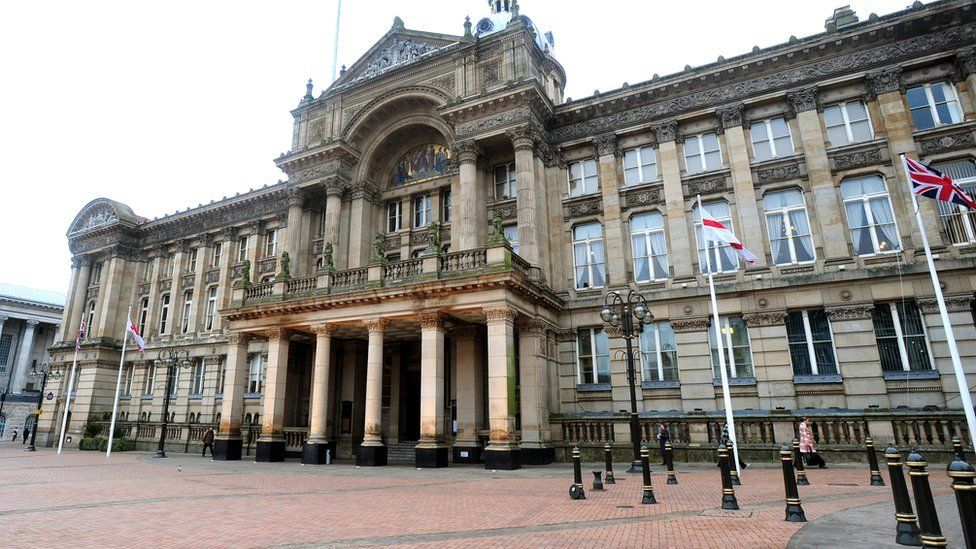 A panel tasked with overseeing improvements at Birmingham's city council is to stand down.
The independent panel was set up following an inquiry into the so-called Trojan Horse letter and struggling council services.
The inquiry said the council's problems were due to its size and the result of a series of poor decisions over a number of years.
The panel is now satisfied the council can continue under its own steam.
Council leader John Clancy said the report was "the most positive assessment".
In a letter to the Secretary of State for Communities and Local Government, Sajid Javid, the panel said: "The Council is under no illusions.
"There is still a great deal of "catch up" work to do for the Council to function with fully effective corporate governance and major change programmes to modernise key services over the next five years."
In today's report, it said the "Council has recognised where it has gone wrong" but "some fundamentals have changed and the Council is demonstrating externally validated signs of progress."
Mr Clancy thanked the panel for its hard work and said: "The latest report to the Secretary of State is the most positive assessment of Birmingham City Council's performance since the [panel] was established, underlining the council's strong political and managerial leadership and concluding that our prospects for the future are good.
"This is a significant step forward and an important vote of confidence as we continue our improvement journey."
The report recommends only the panel's vice-chair and adviser stay in touch with the council and has asked that the council produces a progress report in December.
Related Internet Links
The BBC is not responsible for the content of external sites.