Man suspected of grenade attack on Yuusuf Warsame 'has died' say police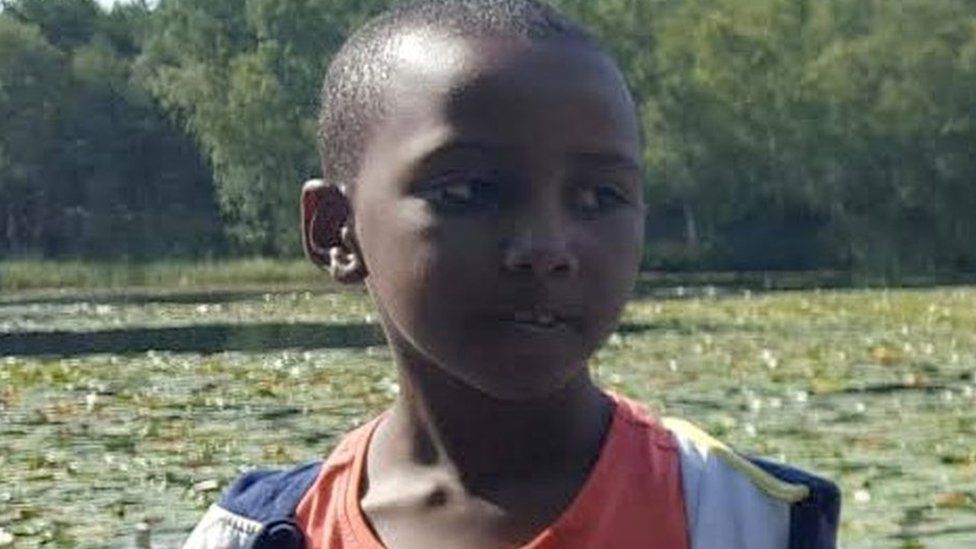 A man suspected of carrying out a grenade attack in Sweden which killed a Birmingham schoolboy has died, police have said.
Eight-year-old Yuusuf Warsame was killed while visiting relatives in August when a grenade was thrown into a flat in Gothenburg.
Swedish police said the male suspect, "has now died".
Police said the "despicable" attack may have been linked to an underworld feud.
Yuusuf, a pupil of Nelson Mandela Primary School in Birmingham, was asleep in bed with his mother, brother and sister when the grenade smashed through a window and bounced off a wall towards them.
He died of his injuries on the way to hospital.
His mother told the newspaper: "I had no idea what had happened, but there was a lot of smoke and damage. At first I thought the loud bang was something like a fridge.
"I carried Yuusuf into the corridor and held him. It was dark and it took a while to realise he was covered in blood. I could not wake him, so I laid him back on the bed.
"What happened in that room that night will never leave me."
Related Internet Links
The BBC is not responsible for the content of external sites.