Mystery man funds Stourbridge hospice wedding flowers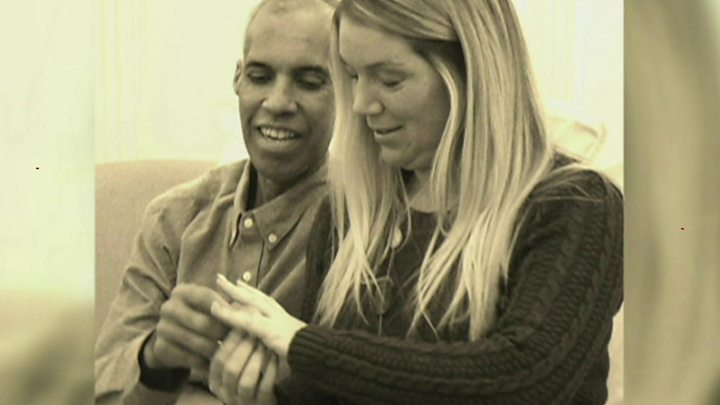 A couple who tied the knot at a hospice on Valentine's Day were left stunned by the kindness of a mystery man who paid for their flowers for the ceremony.
Paul Bruce, who has terminal cancer, married his partner Emma Davies at Mary Stevens Hospice in Stourbridge, West Midlands.
When matron Claire Towns went to collect the flowers, a man in the shop offered to pay for two dozen red roses.
Miss Towns said the couple were "overwhelmed" by the gesture.
See more stories from across Birmingham and the Black Country here
Miss Towns said the wedding was arranged on Monday and as she went to collect the flowers on Tuesday, a man overheard her say she was from the local hospice and said he would like to pay for them.
"They said the day for them was perfect, but to know that a perfect stranger had just paid for their flowers, they are beyond words and just amazed at the kindness of people," she said.
The ceremony took place in the peace room at the hospice with nursing staff, family and friends in attendance.
Diane Webster, from Websters Florists in Wollaston, said the stranger's kindness had left her "speechless".
"It was [emotional] even listening to the story and then for somebody else to say, out of the blue, "I'll pay for them", yes it was [emotional]," she said.
The cost of the flowers has not been disclosed.