Have a go hero left needing 60 stitches in Birmingham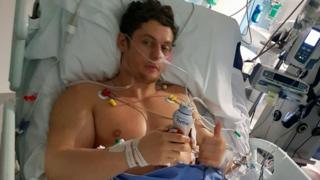 A fitness competitor has been left scarred for life after intervening when he saw a woman being attacked.
Will Flint, 27, was repeatedly stabbed at a cash machine in Birmingham during the early hours of New Year's Day. He suffered a dozen separate wounds.
Without his martial arts training he might not be alive, he said.
Aidan Morrissey, 18, admitted wounding with intent to cause grievous bodily harm and possession of a bladed article and has been jailed.
Morrissey, of Billbrook Grove, Weoley Castle, also admitted two counts of battery and was jailed for eight years and ten months.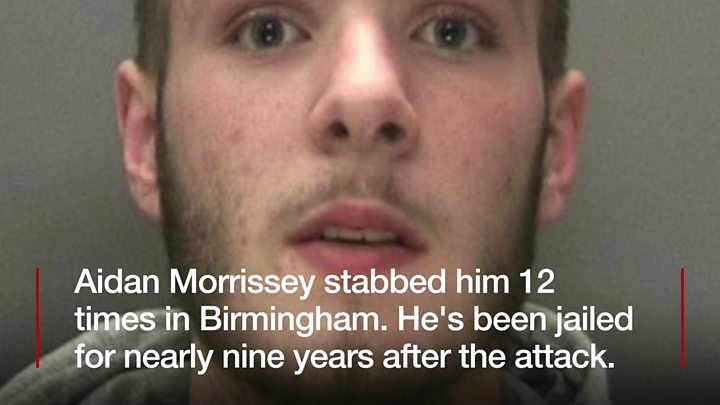 Mr Flint had been at the Bristol Road cash machine when Morrissey attacked the woman, dragging her by the hair, police said.
Morrissey then lashed out at Mr Flint as he went to speak to him.
"I spoke to the man but almost immediately he pulled a knife and began stabbing me," he said.
"I have had some martial arts training and managed to deflect some of the blows. Without that I'm not sure I would still be alive."
Police have thanked members of the public who came forward to help with evidence against Morrissey.