CCTV catches Asda delivery driver ramming car in Oldbury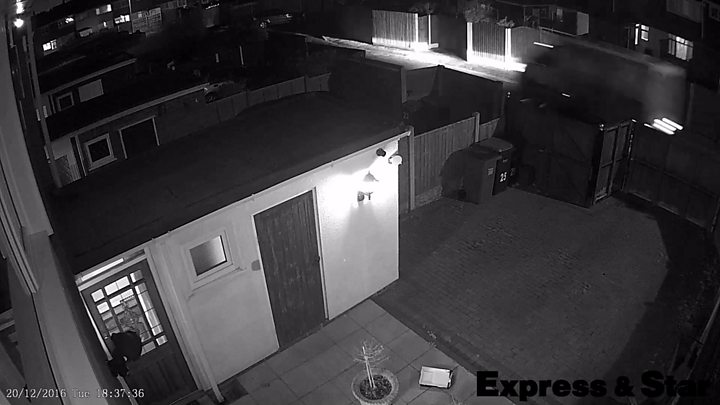 Asda has apologised after a delivery driver was caught on a security camera ramming a parked car out of the way and driving off.
The van pulled alongside a parked Renault Megane in the footage before reversing and moving it out of the way.
The crash happened in Oldbury, West Midlands, the Express & Star reported.
The supermarket chain said it was "very sorry" for the "unacceptable incident" and the car had been repaired and returned.
Read more West Midlands stories
Car owner Ian Peacock was visiting his uncle on 20 December and heard a "loud bang and a car alarm going off" before realising it was his car that had been hit.
Mr Peacock said the crash had "snapped in half his bumper support bar, the lights and smashed to pieces the casing holding the exhaust and the stuff on bottom of the car together".
After speaking to the Express & Star about the crash, Mr Peacock said he had a call from the supermarket's head office who would be sending him a "goodwill gesture".
"I'm not bothered about the goodwill gesture but they must have sent it by carrier pigeon anyway as that was last Thursday," Mr Peacock said.