Birmingham missing sisters found 'safe and well'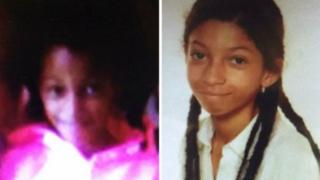 Two young sisters who went missing from their home on Tuesday evening have been found safe and well.
West Midlands police had said they were "very concerned" for the welfare of Naiyesha Murrain, 10, and Ashanti Marshall, 11.
Family members raised the alarm when they realised the girls were missing from home in Aston, Birmingham.
In a tweet the police said: "Naiyesha Murrain and Ashanti Marshall have been found safe and well. Great news!"