Carjackers' attack on man in Kings Heath caught on camera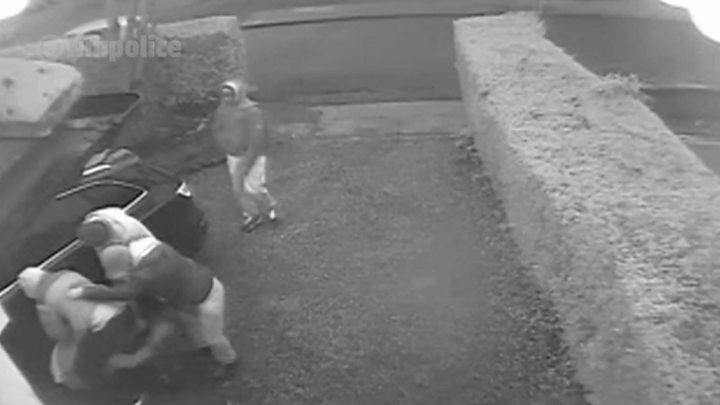 Police have released footage of the moment a group of carjackers attacked a man on his own driveway.
The 41-year-old victim was approached by four men outside his home, who demanded he hand over his car keys.
He tried to run to the door of the Birmingham property, but was dragged to the ground, suffering punches and kicks until the keys were released.
The men then drove off in his Audi SQ5 - since recovered and subjected to forensic testing.
West Midlands Police said the victim suffered minor injuries in the attack on 15 December in Livingstone Road, Kings Heath.
Force detectives think the carjackers were driven to the location in a Ford Focus.