Arrests after 10 found in back of refrigerated lorry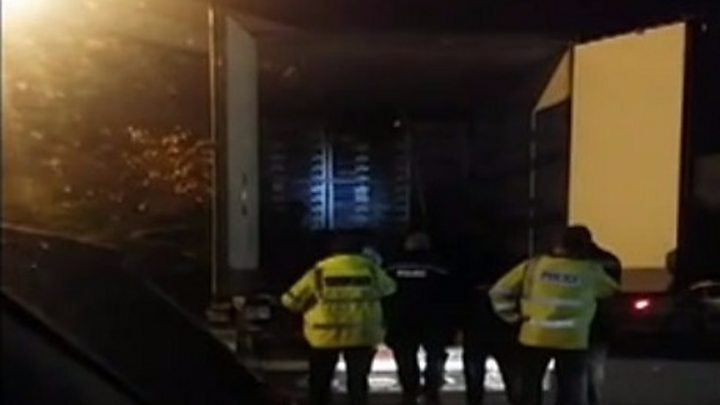 Ten people were found in the back of a refrigerated lorry after another driver spotted arms hanging out of the vehicle in apparent gestures for help.
The HGV was stopped by motorway police as it travelled north on the M6 on Thursday afternoon.
It stopped at Wednesbury's Gallagher Retail Park where staff at a Costa coffee shop provided hot drinks. One person was taken to hospital.
Ten people were arrested on suspicion of illegally entering the UK.
Read more news for Birmingham and the Black Country
The 10 people, whom the Home Office said presented themselves as being from Iraq, Iran, Vietnam and Lebanon, were aged between 16 and 26. Two Spanish men aged 50 and 60 were arrested on suspicion of facilitating illegal immigration.
Six men will be referred to Immigration Enforcement to be interviewed and four claimed minors will be passed into the care of social services.
West Midlands Ambulance Service said the people in the back of the lorry were "all assessed and treated for the effects of cold".
One of them was taken to Walsall Manor Hospital after fainting.