Unseen footage released in 2008 Birmingham murder probe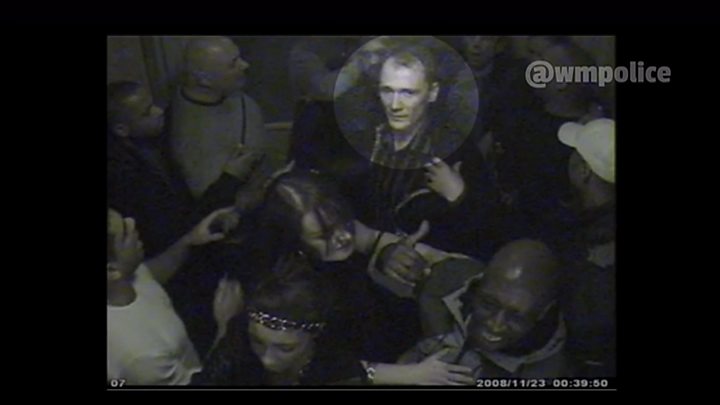 Unseen images of the night a man was brutally assaulted eight years ago have been released.
David Weaver was at a family memorial event at the Hare and Hounds pub in Erdington, Birmingham, when a fight broke out on 22 November, 2008.
He left the building and a short time later the father-of-one was found with severe head injuries. He died about six months later, aged 45.
He was pictured on CCTV at the pub's entrance before going outside.
'Great reluctance'
West Midlands Police took more than 100 statements but did not found out who attacked him. Its cold case review team is reviewing evidence.
For more on this story and other Birmingham and Black Country news
His family said he did not regain consciousness to tell them what had happened.
Daughter Toni said: "We all need justice for my dad and for the six months he suffered, my heart was breaking seeing him every day, knowing he would never be the same, and he never was, because he never survived.
"He gave a real battle for six months, he never lived a normal life again, he suffered so much, never spoke or got out of his hospital bed, never ate, basically lived in bed - brain damaged."
Det Supt Nick Walton said: "We faced a great reluctance from members of the public at the event that night to tell us what had happened.
"Although we took a large number of statements and made two arrests, we were not able to find David's killer.
"We are hoping that now, eight years on, people have moved on in their lives and maybe there was something they were not able to reveal back then, but might be able to tell us now."