The women who were 'blamed' after miscarriages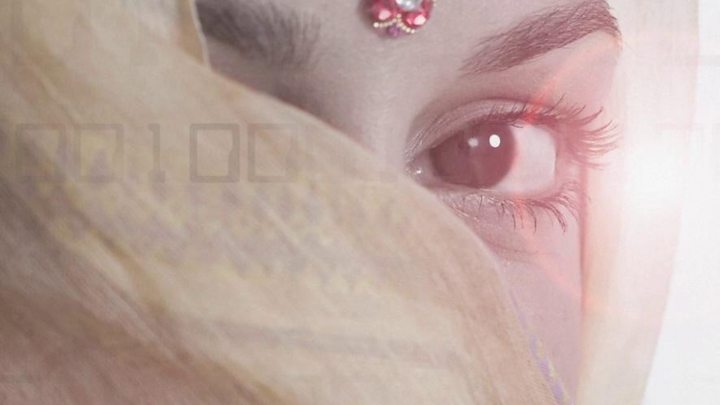 Losing a baby is among the most traumatic experiences a woman can face. But what happens in communities where a finger of blame is sometimes pointed at women?
Three women from the south Asian community, including one who claimed the subject was a "taboo", have said they were left feeling shame and isolation after suffering miscarriage and stillbirth.
They spoke to the BBC about their experiences.
*Name has been changed
---
Nisha*, a Hindu woman from Coventry, suffered three miscarriages
Nisha said: "Some superstitions were attached to the losses.
"My in-laws brought a holy woman into the house and she stated the losses were boys and this was the result of outside negativity.
"At the time, when I had the miscarriages, I did believe it. I did think it was black magic because I didn't want the cause to be me.
"I was desperate to find some reasoning."
She added: "But later, saying the loss was intentional did hit home.
"I felt angry that the loss of boys was implied as more valuable than if they were girls.
"I was also scared that someone or something is out there to hurt me and my unborn children.
"Our community respond to it as 'nazar', or black magic, and they make a bigger deal about it than it actually is."
---
Sadia*, a Muslim from Birmingham, had two miscarriages within three months
Sadia said: "My mother-in-law shared it [news of the miscarriages] with her Islamic scholar and came back and said 'you really need to think about what you are eating'.
"That was essentially placing all the blame on me.
"We need to talk openly about taboo subjects like miscarriage and stillbirth.
"If we are not talking about them, how can we open our minds to understanding what the different explanations for them might be?"
---
Sarbjit*, a Sikh from Wolverhampton, suffered a miscarriage and then a stillbirth
She said: "I felt, is it something that I've done? I started to question 'could it be me and could that be passed on?'"
Sarbjit's extended family banned an unmarried girl from being near her for 45 days, for fear that she could suffer the same fate.
She added: "For some reason the elders said what had happened to me could be passed on to them as they are not married yet, so that's why it was a bit of a taboo.
"I was like, 'hold on I can't be dealing with this'. At this stage with what's happened to me, I need support.
"If I don't get support from the immediate family, where else am I going to get support from?
"I find within our community, it's a subject that nobody wants to talk about."
---
Dr Manjeet Shehmar, gynaecology and theatres clinical director at Birmingham Women's Hospital, said she had heard of the mindset among the South Asian community, but women did not overtly bring it up.
She said: "The sort of things they might ask us is if there is anything they may have done to bring on the miscarriage or stillbirth, and ask in a more generic way.
"I think it is a cultural thing and it is something to do with old wives' tales."
She continued: "Because of this mentality, women don't feel they can speak out when they have these kind of experiences.
"What you do find is that across all cultures women find it difficult to talk about miscarriage.
"But, certainly, with the South Asian community people don't tend to talk about miscarriage and families are expected to just get on with it."
---
Where to get help coping with baby loss
---
Infertility specialist Dr Geetha Venkat, from Harley Street Fertility Clinic, said: "I've come across this with many patients. Some people believe it's supernatural - a curse.
"But scientifically, none of this makes sense. We have to educate people in our community.
"It is all based around false beliefs and and there is no scientific basis."
She said: "We don't know how it started, but it has been there for ages and some people blindly follow these things without any basis."
She added that women were often reluctant to come forward as they were isolated by their communities found it "difficult to interact because everybody blames her".
Listen to Sarbjit, Nisha and Sadia speaking to BBC Asian Network